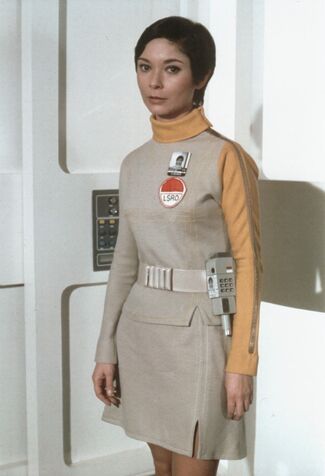 Zienia Martin was an English-Burmese actress probably best known for playing the role of Sandra Benes in the cult Science fiction series "Space: 1999."
She was born Zienia Merton on December 11, 1945 to a British actress born in Burma and a father who was half-English and half-French. Raised in Singapore, Borneo, Portugal, and England, she started her acting career in the movie "Master of Venus" before landing the role of Ping-Cho in a story arc on the "Doctor Who" television series. She went on to TV appearances in "The Indian Tales of Rudyard Kipling," "Mogul," "Thirty-Minute Theater," "Omnibus," "Strange Report" and "The Root of All Evil?" as well as the TV mini-series "The Six Wives of Henry VIII" and "Casanova" and the movies "Catch Us If You Can," "Help!" with the Beatles as an oriental high priestess, "The Chairman" with Gregory Peck and "The Adventurers." She also played the wife of Chow Mein in a 1972 episode of "The Benny Hill Show." She followed up the appearance with roles in the TV shows "Jason King," "Crime of Passion," "Madigan" and "Beryl's Lot" as well as the movies "Ego Hugo" and "Journey Through the Black Sun" before landing the part of Sandra Benes through all 35 episodes of "Space: 1999" in 1975. She also reprised the role in the short film, "Message from Moonbase Alpha," in Los Angeles, California on September 13, 1999 - the date on which the moon is blasted out of Earth orbit in the pilot episode of the original series.
Martin has since had a busy film and television career, appearing in the TV shows "Wilde Alliance," "Return of the Saint," "Bergerac," "Dempsey and Makepeace," "Grange Hill," "Lovejoy," "Chiller," "Casualty," "EastEnders" and "Coronation Street" as well as returning to the "Doctor Who" franchise in "The Sarah Jane Adventures" in 2009. Her movie appearances include "Cosmic Princess" and "Heaven on Earth." Sadly, she passed away September 14, 2018. She was 73.
Episode(s)
---
Community content is available under
CC-BY-SA
unless otherwise noted.