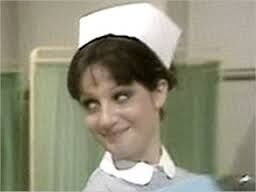 Yvonne Paul is an English actress known for the movies "Fornicon' (1971), "Naughty!" (1971) and "The Magnificent Seven Deadly Sins" (1971). She has been married to actor Edward Christie since 1977.
Not much of Paul's life is known. Her first credit was the movie, "Night After Night After Night," followed by the TV shows "Wild, Wild Women," "Special Branch" and the Benny Hill short, "Eddie in August." She had an uncredited role in the movie, "The Blood on Satan's Claw," later starring in "Fornicon," "The Magnificent Seven Deadly Sins," and "Naughty!" before auditioning for Benny Hill in 1970. A single mom at the time with a daughter named Shelly, Benny made lunch for her and hired her as a sketch actor on his show. Yvonne would go on to star in several sketches over several episodes of "The Benny Hill Show," such as the nurse in "The Life of Maurice Dribble" on December 25, 1969. Her last credit was for the movie," Blue Perfume," before she opened the Blondes glamour agency in 1971, whose clientele includes several of the girls who appeared on "The Benny Hill Show."
She now lives in North London with her husband, Edward Christie, a company executive.
Episode(s)
---