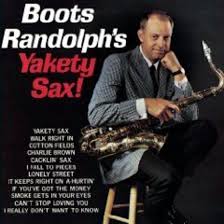 Yakety Sax is an American pop-jazz instrumental also known as "The Benny Hill Theme" as it was used as the theme music and the closing chase music on "The Benny Hill Show" during its time at Thames Television. It is considered one of the most famous TV themes known in the history of television.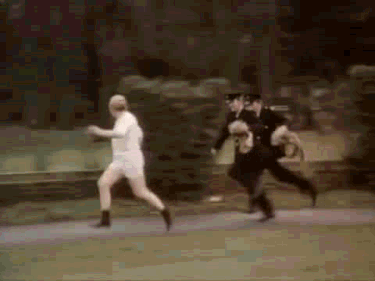 "Yakety Sax" was jointly composed by James Q. "Spider" Rich and saxophonist Homer "Boots" Randolph III, who popularized the selection in his 1963 recordings. The tune includes pieces of assorted fiddle tunes composed by Rich for a performance at a venue in Hopkinsville, Kentucky and includes two bars of "Entrance of the Gladiators" and "The Girl I Left Behind," which were worked into it. According to Randolph, it was inspired by the 1958 song, "Yakety Yak," recorded in 1958 by The Coasters, but it did not become a hit until 1963 when it reached #35 on the Billboard Hot 100 chart. Country music performer Chet Atkins performed the tne in 1963 with a guitar in place of the saxophone, later releasing a slower tempo version in 1990. Bill Haley and the Comets released it in 1965, and the British band, The Highliners, released it as "The Benny Hill Boogie" in 1989. which is based on "Yakety Sax."  Performed by Ronnie Aldrich and his orchestra, the tune was often used as the soundtrack for comedy sketches, particularly the chase scenes, on "The Benny Hill Show." Since then, it has been applied to other segments of film and accompanied by otherwise silent, rapidly-paced segments of film parodied for comic effect. It has appeared in the TV shows "Doctor Who," "Get a Life," "Man With A Plan" and "Robot Chicken" (in a tasteless sketch on the funeral of Benny Hill) as well as in the 2006 movie, "V for Vendetta." The theme was also used during the 2012 Olympics beach volleyball event between sets while rakers rushed to smooth out the court.
Community content is available under
CC-BY-SA
unless otherwise noted.