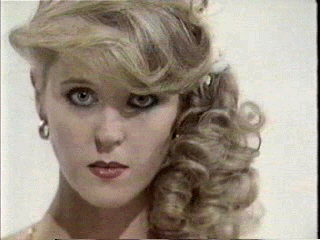 Trudy Miller is an English actress, model and dancer whose work includes television and movies. Not much is known about her life or career. She starred as one of the Hill's Angels who starred in the February 10, 1982 episode, appearing in the "Unlucky Luke" monologue and the "Meter Maid" and "Striptease" numbers. Her other television work includes "Morecambe and Wise," "Bronx Warriors," "Only Fools and Horses," "You Rang, My Lord," "Ello! Ello!" and "Vanity Fair," co-starring in projects with Jeff Goldblum, Steven Spielberg, Vic Morrow, John Landis, Martin Sheen and Ian McShane. She now owns Roydon Academy of Performing Arts in Leigh-on-Sea, England, teaching children and young adults all forms of the arts. It is unknown if she is the same Trudy Miller who starred in the films, "A Hope Without Walls," "Don't Drink and Teach" and "Confidance."
Episode(s)
Edit
Community content is available under
CC-BY-SA
unless otherwise noted.