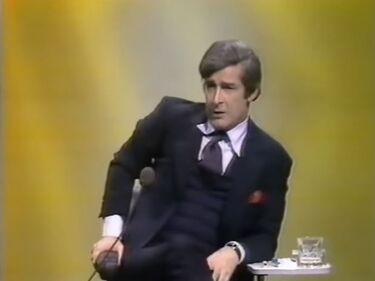 Production
Edit
Episode: 28
Date: December 13, 1976
Time:
Musical Director:
Vocals:
Choreography:
Producer: Peter Whitmore
Director:
Writer: Dave Allen, Austin Steele and Peter Vincent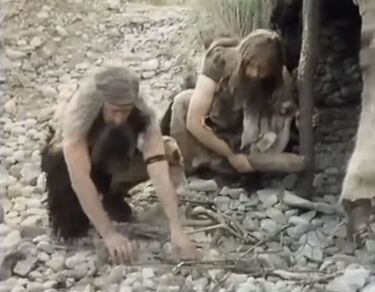 Highlights
Edit
Children entertainers in court
Dave Allen - "I do believe God has a sense of humor; if he hasn't, I'm in bloody trouble I'll tell you that."
---
Dave Allen - "Here's a thought for you. If God has made all things - He made the rivers, the mountains, the seas and the trees, he's also created thought. He's created knowledge, he's created wisdom; so therefore, he's created all the gags. So, if you don't like a gag I tell, don't blame me, blame him. His address is God Esquire, in care of Jimmy Carter, the White House, Washington."
(James E. Carter was United States President during this season)
Robin Hood is a semi-historical figure (1160-1247) whose exploits were the basis of several tales beginning with "A Lytell Geste of Robyn Hode" in 1510 and reaching to modern literature and motion pictures. It's believed the original story was based on the tale of Robert Fitztooth, 12th Century Earl of Huntingdon who had escaped his debts by retiring into a solitary existence in the woods. Some scholars believe there was not just one Robin Hood, but several whose stories merged to one.
"This Is Your Life" was a TV Game Show from 1952 to 1961 when it was syndicated.
In this episode, Dave says he was once a freelance reporter for the courts in Dublin, Ireland.
The opening psychiatrist episode has Michael Sharvell-Martin playing a man named Mr. Banks who has an address at 87 Brookdale Road.
The sketch with Jacqueline Clarke and Doran Goodwin as children's entertainers and the sketch with Dave Allen and Michael Sharvell-Martin as cavemen are two of the most remembered sketches from the series.
Community content is available under
CC-BY-SA
unless otherwise noted.