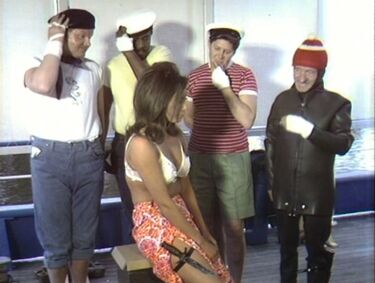 Production
Edit
Episode: 5
Date: October 14, 1970
Time: 50:44
Musical Director:
Vocals: The Ladybirds
Choreography:
Producer: John Robins
Director: John Robins
Writer: Benny Hill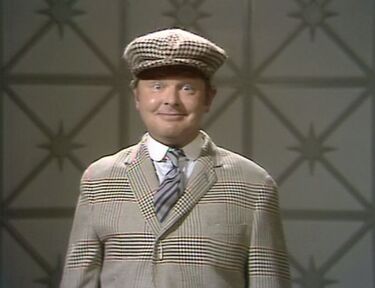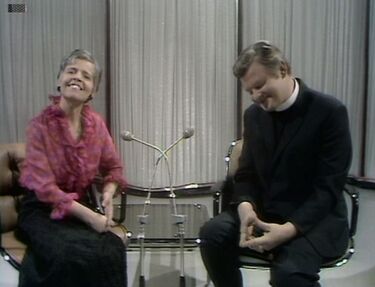 Highlights
Edit
Suitcase on a Train
Look #7
The Mask
The Bill Stickers
The Underwater World of Jacques Custard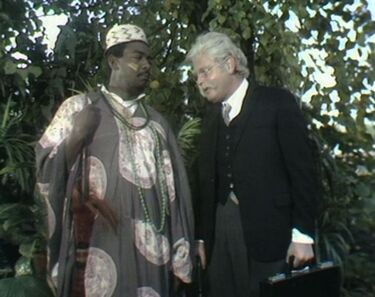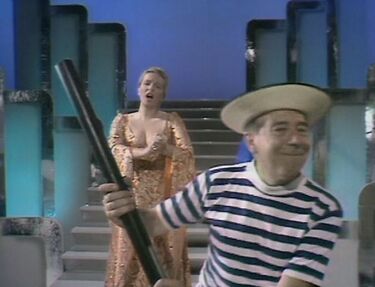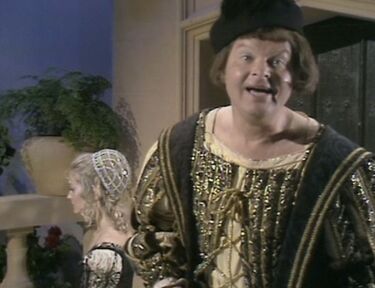 ---
---
Jacques Custard - "Unlike other fish, the Cobalt fish only has one mating season a year. This lasts for twelve months"
---
Jacques Custard - "Unfortunately, there is no female of the species. The Cobalt Fish is a very unhappy fish."
---
Jacques Custard - "The viping fish is the smallest fish known to man; yet, it lays a batch of eggs weighing four times its own weight. It is also a very unhappy fish."
---
Jacques Custard - "This female sole had spent five years in the Cobalt Sea and had yet to find a mate. Poor old soul..."
---
Chow Mein - "I'm not confusing you; you're confusing me!!!"
---
Nicholas Parsons does the opening.
In the blooper clips, Benny does a satire of Act 2, Scene Two from "Romeo and Juliet."
The opera singer is possibly Charmaine Seal, but this is unconfirmed. Her gondoliers are Verne Morgan and Benny Hill, but the first one is unidentified.
"The Underwater World of Jacques Custard" is a spoof of the Jacques Cousteau documentaries of the 1960s.
Leslie Goldie appears in an uncredited role as the brunette lady in the court-martial tag.
Several clips from this episode made it into the The Best of Benny Hill.
---
Community content is available under
CC-BY-SA
unless otherwise noted.