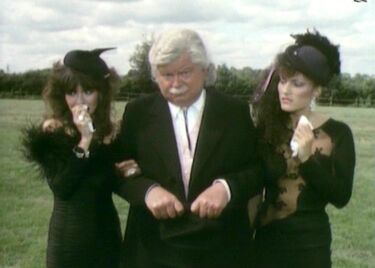 Production
Edit
Episode: 53
Date: March 31, 1986
Time: 51:12
Musical Director: Ronnie Aldrich
Vocals: The Ladybirds
Choreography: Libby Roberts
Producer: Dennis Kirkland
Director: Dennis Kirkland
Writer: Benny Hill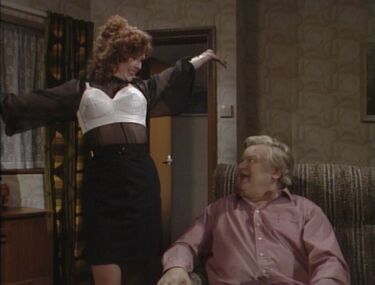 Highlights
Edit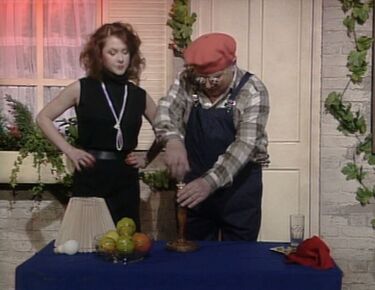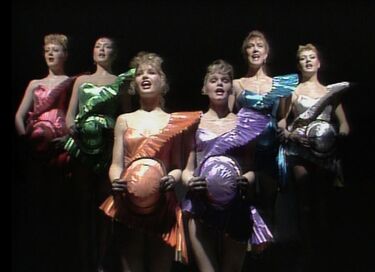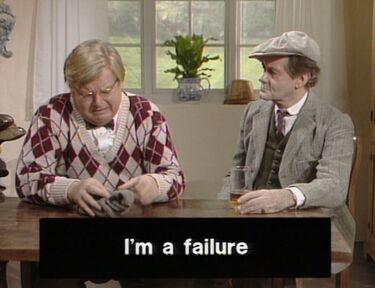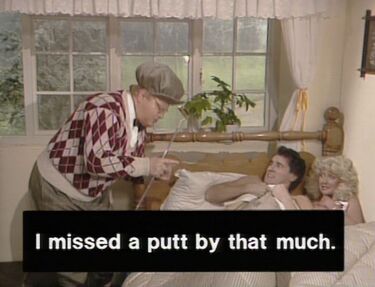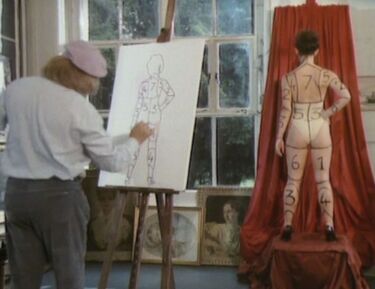 Wall Quote - "If the Government is up your nose - Then picket."
---
Wall Quote - "Dis arm today - Dis arm tomorrow."
---
Wall Quote - "Beer is best - It will be the urination of me."
---
---
Miss Cissy - "Has the padre gone yet?"
Nurse - "That wasn't the padre. It was the doctor."
Miss Cissy - "I thought he was a bit darn familiar for a padre."
---
---
---
Benny Hill - "Your applause is like food and drink to me. Thank you for the bread and water."
---
Benny Hill - "I have never once laid a hand on one of those girls. I think her name was Sandra...."
---
Benny Hill - "That room is so small the RSTCA condemned it!"
---
Benny Hill - "There is one chair in there; it's a Bentwood chair. It's a bent wood chair."
---
Benny Hill - "You can always tell a man who works at Thames. Moldy shoes and a rusty zip."
---
---
Parts of this episode appear in the "Benny Hill's Crazy World" VHS.
This was the last episode for Louise English.
---
Community content is available under
CC-BY-SA
unless otherwise noted.