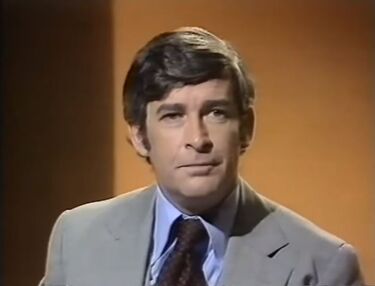 Production
Edit
Episode: 22
Date: April 3, 1975
Time:
Musical Director:
Vocals:
Choreography:
Producer: Peter Whitmore
Director:
Writer: Dave Allen, Austin Steele and Peter Vincent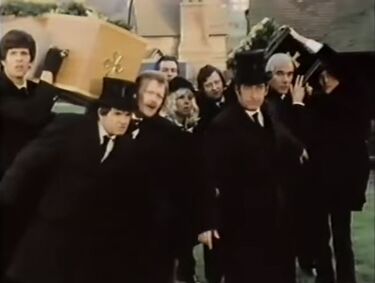 Highlights
Edit
The race between Dave and Ronnie as the pall-bearers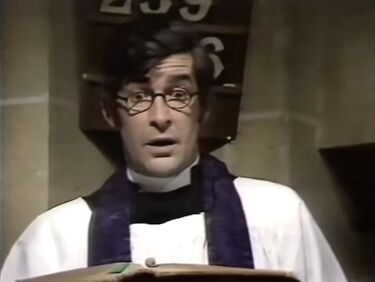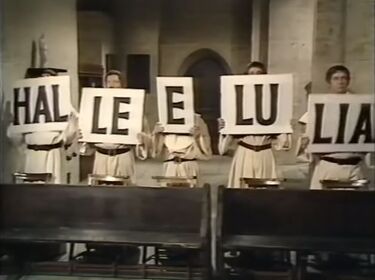 Dave Allen - (reading fan mail) "Dear Dave Allen, Just a brief note to say thank you for all the religious sketches which give us great pleasure. Being in the religious business ourselves, naturally, we obviously see the humor of the situation. We would like to say that we are not at all offended by the sketches regarding the confessional box, priests, nuns, coffins or even the Pope falling backwards. Much continued success and best wishes, Rabbi Bernstein."
---
Dave Allen - "I think were becoming more violent because we're becoming more scared."
---
Dave Allen - "If no one knew how to defend themselves, no one would attack, and if you don't believe that, you deserve a smack in the mouth."
---
Dave Allen - "All the world is queer except ye and me - only I'm not sure about ye. I'm not sure about me either."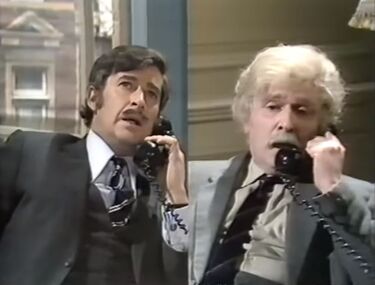 Cast member Ronnie Brody plays the opposing pall bearer against Dave in the race sketch.
This episode features seven religious sketches and seven religious jokes about religion.
The race of the pall bearers sketch is probably one of the top remembered shows of the series.
Recurring series characters and themes: Military, Cowboys, Knights, Drunks and Taverns
Community content is available under
CC-BY-SA
unless otherwise noted.