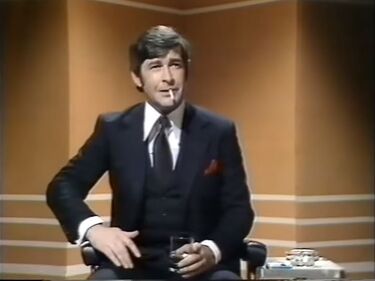 Production
Edit
Episode: 23
Date: October 18, 1976
Time:
Musical Director:
Vocals:
Choreography:
Producer: Peter Whitmore
Director:
Writer: Dave Allen, Austin Steele and Peter Vincent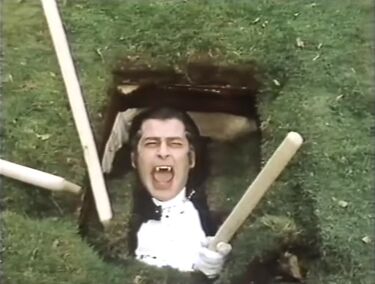 Highlights
Edit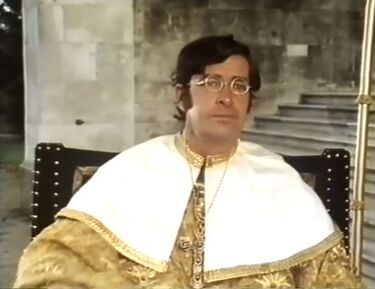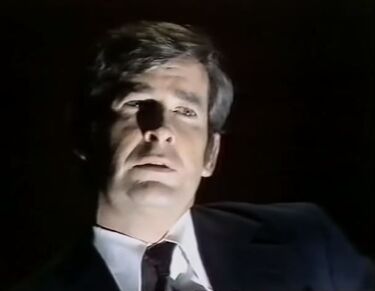 Dave Allen - "They say love makes the world go round; I thought it had something to do with the gravitational pull of the sun. I mean, it may make it go up and down a bit...."
Recurring series characters and themes include the Pope, drinking, Dracula, prison, Robinson Crusoe and a werewolf.
Robinson Crusoe is the literary creation of Daniel Defoe for the book "Robinson Crusoe" (1719). The novel was purportedly based on the tale of Alexander Selkirk, a Scottish privateer who was abandoned on an uninhabited island in the Juan Hernandez Islands off Chile for four and a half years.
"Double, double, toil and trouble..." - Jacqueline Clarke quotes the first lines of Shakespeare's MacBeth in her mother-in-law sketch.
Dave quotes from Act 5, Scene 2 from "Othello."
Community content is available under
CC-BY-SA
unless otherwise noted.