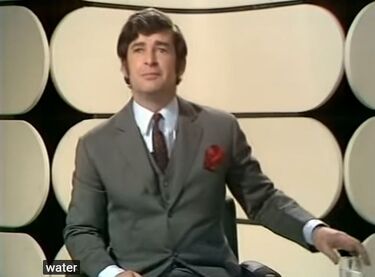 Production
Episode: 3
Date: February 18, 1971
Time:
Musical Director:
Vocals:
Choreography:
Producer: Peter Whitmore
Director:
Writer: Dave Allen, Austin Steele and Peter Vincent
Episode
Highlights
Cast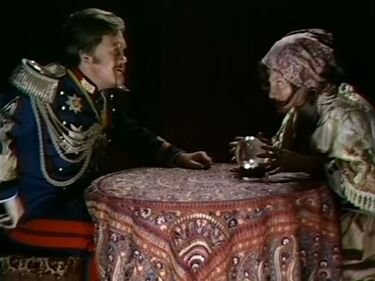 Quotes
Jacqueline Clarke - "Just like a man, your word means nothing!" (as one of the sketch characters disgusted at her lover collapsing at her feet)
Dave Allen - "As an Irishman, I've been asked many times if leprechauns exist, and do I believe in them, and for the book, they don't exist, but I do believe in them."
Trivia
"Elementary, my dear Watson..."
Sherlock Holmes never said this in any of his books. The closest version of it appears in "The Crooked Man" published first in 1893 and included in "The Memoirs of Sherlock Holmes" published in 1894 where Holmes says a brief "Elementary" after observations from his friend and colleague, Dr. Watson.
Dave Allen and Michael Sharvell-Martin playing Sherlock Holmes and Dr. Watson would be recurring sketch characters through the series.
Toulouse Lautrec would be a brief recurring character for Dave through the first season.
Sequence
Community content is available under
CC-BY-SA
unless otherwise noted.