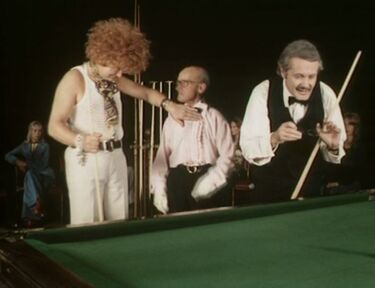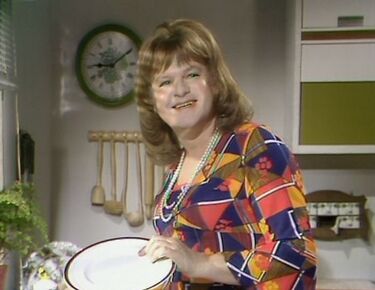 Production
Edit
Episode: 19
Date: December 5, 1973
Time: 50:16
Musical Director: Albert Elms
Vocals: The Ladybirds
Choreography:
Producer: John Robins
Director: John Robins
Writer: Benny Hill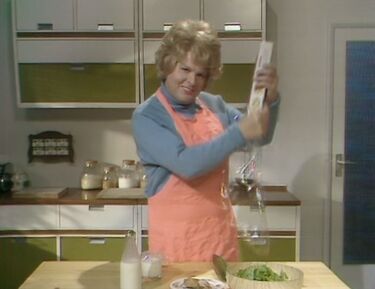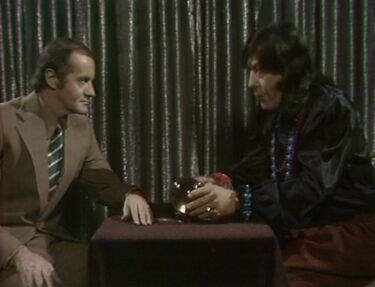 Highlights
Edit
Spot Black
Fun At The Flicks
Continental Capers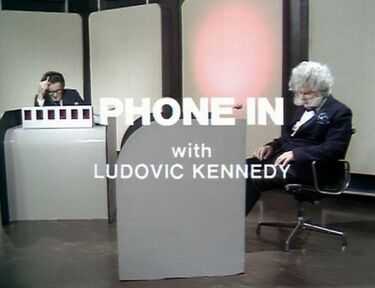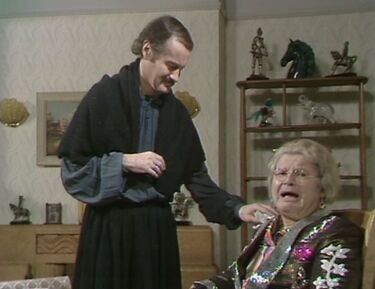 Quickies for this episode include a one-time Spanish character named Manolo, who never appears again in the series.
Quickies for this episode include Bob Todd as a fortune teller, Benny on a date with Barbara Wise and as a mother with a delinquent son and as an adulterer with Kay Frazer. Benny and Jackie also appear as horribly singing painters. There's also a commercial for Sunbright Lemon Liquid, Benny and Jackie at a dance and the Prime Minister of England's "State of the Nation" address.
"Hand through plate glass window" re-appears in The League of Helping Hands and in other episodes.
"Tall date, short date" is another recurring gag in the series.
"Haven't tasted food/Still tastes the same" comes from the 1935 Three Stooges short, "Pop Goes the Easel."
Benny wraps the show on the set Los Zafiros used in their musical number.
---
Community content is available under
CC-BY-SA
unless otherwise noted.