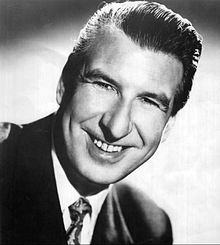 Ronnie Aldrich is an English musician, conductor, composer and pianist possibly best known as the musical director on the long-running "The Benny Hill Show" for Thames Television.
He was born Ronald Frank Aldrich on February 15, 1916 in Erith, England, the only son of a store manager. He started playing the piano at three years old and was educated at the Harvey Grammar School in Folkestone and learned violin at the Guildhall School of Music and Drama. He traveled to India in the Late 30s ahead of World War Two to play jazz and first gained fame in the 1940s as the leader of a Royal Air Force band called The Squadronaires who had a twenty-year long career before they disbanded in 1964.
Aldrich was noteworthy for the recording development of playing two pianos in his recordings. He later recorded for the Decca Record Company Ltd in the 1960s and 1970s, before founding and moving to Seaward Limited in the 1980s. He also regularly broadcast on BBC Radio 2 with his own orchestra as well as with the BBC Radio Orchestra and the BBC Scottish Radio Orchestra. He also recorded special tracks that were released by Reader's Digest.
He was appointed musical director at Thames Television in the Seventies, becoming widely known as the musical director for the "The Benny Hill Show." There is not much info about his life after the show ended, but it is possible he retired. He passed away from prostate cancer on September 30, 1993 at age 77 on the Isle of Man. Having married twice, he was survived by his daughter from his first marriage. At the time of his death he was married to E. Mary Aldrich, his wife for more than thirty years.
Episode(s)
Edit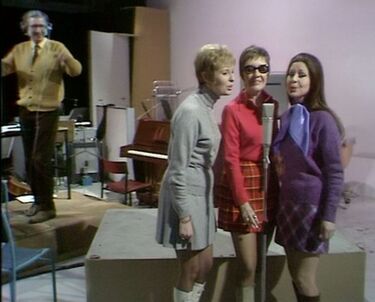 ---
Community content is available under
CC-BY-SA
unless otherwise noted.