Production
Edit
Episode: 52
Date: March 12, 1986
Time: 50:40
Musical Director: Ronnie Aldrich
Vocals: The Ladybirds
Choreography: Libby Roberts
Producer: Dennis Kirkland
Director: Dennis Kirkland
Writer: Benny Hill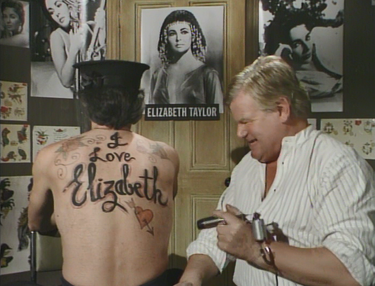 Highlights
Edit
The Bucket - A journey of a pail from bucket to a art project
Chez When featuring the Hill's Angels
R. Dibble - A story of a blind handy man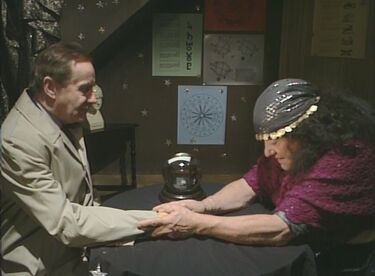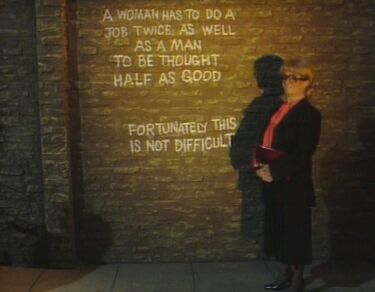 Wall Graffiti - "What crawls and goes ding-dong? A wounded Avon lady."
---
Wall Graffiti - "What do you get when you cross baked beans with onions? Tear gas."
---
Fortune Teller - "You twit! You've been wearing those silly pigskin gloves again!"
---
Producer #3 - "He's doing the Battle of Little Big Horn as a low budget TV program with 800 extras."
Marty - "How is he going to make it pay?"
B.J - "He said he's using real bullets."
---
---
B.J. - "Are you sure you don't want a Bloody Mary? It will put lead in your pencil."
Producer #4 - "I don't have anyone to write too."
---
---
---
Wall Graffiti - "A woman has to do a job twice as well as a man to be thought of half as good. Fortunately, this is not difficult."
---
Wall Graffiti - "Where's Hadrian's Wall? Outside his house."
---
Wall Graffiti - "How do you stop boys from looking through your bedroom keyhole? Leave the door open."
This was the first episode with the distinction of being the first to have the end credits laid out on a one-line crawl, which would be used in the rest of the series.
Clips from this episode appear in the "Benny Hill's Crazy World" VHS.
---
Community content is available under
CC-BY-SA
unless otherwise noted.