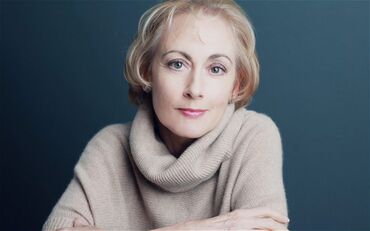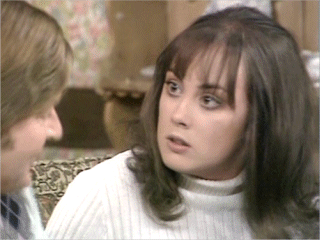 Mary Paula Wilcox is an English film and television actress, best known for her role as Chrissy Plummer in the British comedy "Man About the House" and later as Hilary Potts in "Emmerdale."
Born December 13, 1949 in Manchester, England, Wilcox joined the National Youth Theater at 17. She appeared in "Coronation Street" in 1969 and was offered her first starring television role in "The Lovers" a Granada sitcom produced for the ITV network largely written by Jack Rosenthal and co-starring Richard Beckinsale. She appeared in "Lonely Boy," a sketch on an episode of "The Benny Hill Show" on February 23, 1972.
Wilcox was married to actor Derek Seaton from 1970 to his death in 1979. She later married Nelson Skip Riddle, the son of the bandleader, Nelson Riddle, known for creating several recognizable television tunes.
In 1973, Wilcox starred in "Man About the House" for Thames Television, which ran for three years and inspired the highly popular "Three's Company" TV series in the United States. After starring in the feature film version of the show, she starred as the single mother in "Miss Jones and Son." She also starred in the TV shows "Fiddlers Three," "Blue Heaven," "The Queen's Nose" and small roles in the films, "The Higher Mortals" in 1993 and the Woody Allen movie, "Scoop" in 2006.
On October 27, 2006, Wilcox appeared in "The Green Green Grass," a spin-off of "Only Fools and Horses," as well as second character in the same franchise. In 2007, she joined the cast of "Emmerdale" as Hilary Potts, mother of the vicar's wife, Laurel Thomas.
In 2008, Wilcox portrayed actress Bette Davis in the play, "Whatever Happened to the Cotton Dress Girl?". In 2010, she played the mother of a gay son in "Canary," another theatrical play. She also took the leading role as a Liverpudlian private eye in "Following from the Front," a BBC radio play in November 2010. She has also starred in the TV shows "The Footballers' Wives," "Holby City," "Down to Earth" and "The Smoking Room."
Episode(s)
---
Community content is available under
CC-BY-SA
unless otherwise noted.