Jurassic World: Dominion Dominates Fandom Wikis - The Loop
Play Sound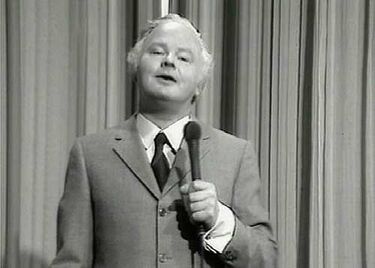 Production
Episode: 6
Date: December 23, 1970
Time: 48:18
Musical Director:
Vocals: The Ladybirds
Choreography:
Producer: John Robins
Director: John Robins
Writer: Benny Hill
Episode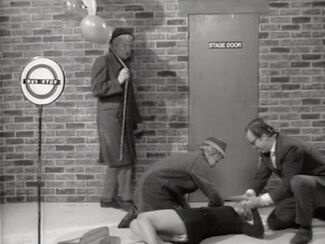 Highlights
A Tribute to the Lower Tidmarsh Fire Brigade
Opportunity's Knocking
Ernie - The Fastest Milkman In The West
Cast
Quotes
Nicholas Parsons - "Now, if I came to you and said I had a month to holiday and only seven pounds to spend, could you tell me where to go?"
Fred Scuttle - "Yes sir, but I would not be so rude."
---
---
---
Dickie Dido - "Now, Pythagoras had a theorum.... and it hurt!"
---
---
Huey Crane - "I've never used buttons. There's no flies on me."
Trivia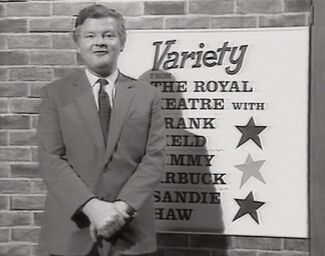 The opening sketch features Sue Bond in Rubber Balloons; this was her first appearance in the series.
This is the first of three black and white programs that were produced as a result of a wage dispute at Thames TV.
The first string of Quickies features more examples of Look Number Seven
Dickie Dido last appeared in a sketch with Patricia Hayes in 1970.
The second string of Quickies feature:

A bungled robbery by a trio of thieves (Nicholas Parsons, Benny and Trisha Noble)
Sign hangers (Benny and Jackie Wright) foiled by a bicyclist (Bob Todd)
A singer (Trisha Noble) flying off a swing
Splash detergent erasing the pattern off a floor (with Benny and Jan Butlin)
A dancer (Benny) sailing past his back-up dancers (Lesley Goldie and Kay Frazer
A TV host (Benny) reveals the hidden word in a Theatre Royal poster
A TV cook (Benny) breaking a bowl with a soup can
A dancer (Benny) loses his partner (Kay Frazer) and finds a studio employee (Nicholas Parsons) (The singer is Trisha Noble)
A lack of difference between Fair Deal Ben and the competing detergent (Benny does the voice)

"A Tribute to the Lower Tidmarsh Fire Brigade' was later remade in A Tribute to the Lower Tidmarsh Fire Brigade.
Benny does a parody of the British talent show "Opportunity's Knocking." He also parodied it with a German version called "Opportunite Knokkes" in 1971.
Benny performs his song, Ernie - The Fastest Milkman In The West which includes the lyrics "Ernie was only 68. He didn't want to die." Ironically, Benny passed away at the age of 68.
Bob Todd doesn't appear in this episode.
In the closing tag, Sue Bond can be seen laughing as she chases after Benny around and through (possibly) the Teddington Studios parking lot.
Sequence
---