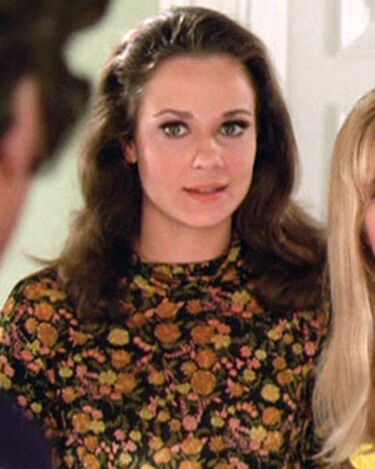 Nicole Shelby is an American-English actress known for "Eddie in August," "The Best of Benny Hill" and "Terror in the Wax Museum."
Not much is known about Shelby's career. She was born in 1945 in New Orleans, Louisiana, moving to England as an adult where she started work as an actress. Her earliest appearance on television was in the TV series, "Secret Agent," in 1966. She also had appearances in "Mr. Aitch," "Armchair Theatre," "The Saint" and "The Avengers." She had starring roles in the movies "Mister Ten Per Cent" and "Terror in the Wax Museum" with Ray Milland, John Carradine and Elsa Lanchester in 1973. After starring in "Eddie In August" with Benny Hill, she was invited to star in a few episodes of "The Benny Hill Show." The feature also starred Benny co-stars George Roderick and Michael Sharvell-Martin.
Among her appearances on the show are the "Rogue Nudist" sketch and as the girl in Benny Hill's "My Garden of Love" opening number on March 11, 1970. She was also the on-screen opening announcer on the February 4, 1970, but she didn't return to the show until December 5, 1973. The series seems to be the last known credit for her until The Best of Benny Hill was released with chosen clips from the series.
Episode(s)
Gallery
---
Community content is available under
CC-BY-SA
unless otherwise noted.