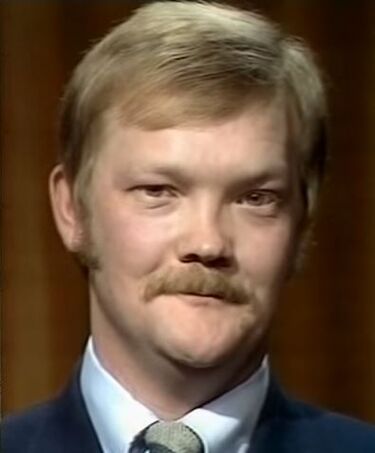 Michael Sharvell-Martin was an English television and stage actor whose career spanned over three decades, guest starring in most primetime dramas and comedies throughout the Seventies and Eighties.
He was born Michael Ernest Martin on February 2, 1944 in Herne Bay, England, later training in stage management at the Bristol Old Vic Theatre School. His acting debut was at the Everyman Theatre, Cheltenham in 1965, where he adopted the stage name, Michael Sharvell-Martin over a previous actor called Michael Martin.
Working mostly in television, Sharvell-Martin became a familiar character actor on British television screens, making numerous guest appearances in television programmes such as "The Benny Hill Show," "Dad's Army," "Terry and June," "Yes, Minister" and "Murder Most Horrid," before becoming best known as a supporting cast actor on the long-running television series, Dave Allen at Large, probably his best remembered series for his role as Dave's recurring stooge and sidekick. The show also starred Ronnie Brody, another "Benny Hill Show" cast member.
Sharvell-Martin also had a recurring role as Trevor Botting in the television situation comedy, "No Place Like Home" and appeared in two episodes of the BBC's department store sitcom "Are You Being Served?" in the 1980s. His stage appearances included several West End comedy farces and numerous pantomime roles. He passed away October 28, 2010 at the age of 68 in Wincanton, England, survived by his wife, Linda Hind, of thirty-three years and two children.
Episode(s)
Gallery
---