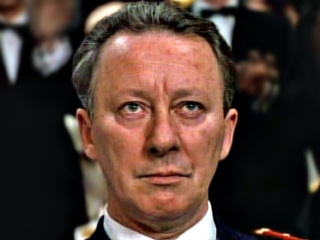 Max Phipps is an Australian actor possibly best known for his roles in movies through the Eighties, such as "Mad Max 2," "Stir," "Thirst" and "The Savage Curtains."
Born Maxwell John Phipps on November 18, 1939 in Dubbo, a city in the Orana Region of New South Wales, Australia, he grew up in Parkes and started his acting career by studying at the Ensemble Theatre at the age of 21. While there, he appeared in "Buffalo Skinner," "Long Day's Journey into Night," "Fortune and Men's Eyes," "The Removalists" and "Rooted." He also starred in "What If You Died Tomorrow?" during the inaugural season of the Sydney Opera House, later reprising this role in London.
Later appearing in film and TV, Phipps is possibly best known for the role of the Toadie in "Mad Max 2." He also portrayed Prime Minister Gough Whitlam in the television mini-series "The Dismissal" in 1983), later starring in "True Believers" and "Police State" about investigations into corruption within the state's police force and political system. He was nominated for an AFI award for his role in "Stir" in 1980. His other films included "The Cars That Ate Paris," "Thirst," "Nightmares," "Dead Easy," "The Return of Captain Invincible," "Nate and Hayes," "Sky Pirates," "What the Moon Saw" and "The Promised Land."
He passed away from cancer on August 6, 2000. Having never married, he was survived by his six siblings.
Episode(s)
Edit
Community content is available under
CC-BY-SA
unless otherwise noted.