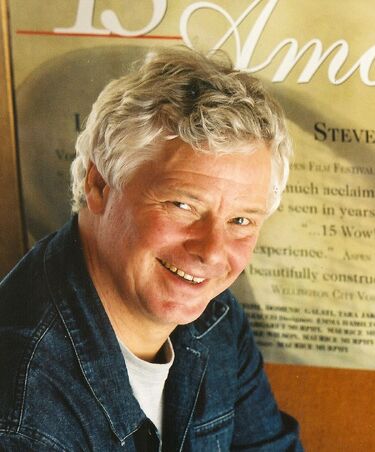 Maurice Murphy is an Australian film and television director, producer, writer and actor best known for his work on "The Aunty Jack Show" and his 1980 feature film adaptation of the Australian comic strip Fatty Finn.
Born Maurice Brendan Murphy in 1939 in Sydney, Australia, he grew up inspired by the Abbott and Costello films and Bob Hope and Bing Crosby 'Road' movies. As an adult, he attended one month at Melbourne University before dropping out and working at Victorian Railways. He financed his theatrical pursuits at The Little Theatre in South Yarra by working at the Victorian Railways and working his way up to being a director.
His first big break was in 1967 working as a director on the variety series, "I'm Alright Now," with Reg Livermore. From 1968 to 1971, he worked in England at the BBC and London Weekend Television alongside Ronnie Barker, Tommy Cooper, Harry Corbett and Wendy Craig. He also directed the TV series "Doctor in the House," the fist British comedy series to be bought by American television. In 1968, Murphy directed the six-part series, "Complete and Utter History of Britain," starring Michael Palin and Terry Jones, a satirical look at medieval history resembling "Monty Python's Flying Circus."
Returning to Australia in 1972, Murphy helped create the "The Aunty Jack Show," starring Grahame Bond, Rory O'Donoghue, John Derum and Sandra McGregor, and its spin-off, "The Norman Gunston Show." In 1973, he became Head of Entertainment at the ABC, but he stepped in front of the camera in order to star with Benny Hill in Benny Hill: Down Under playing one of the gangsters in the "Archie's Angels" sketch. Murphy has since written, directed or produced a number of independent feature films. His early works were for children, such as "Fatty Finn" and "Doctors and Nurses." He also created the young adult satirical comedy, "Exchange Lifeguards," starring Julian McMahon, Christopher Atkins and Elliott Gould. He also created wartime film, "15 Amore," starring Lisa Hensley and Steve Bastoni which was awarded the Audience Favourite Feature at the Aspen Filmfest in 1998 and the Crystal Palm Award at the Marco Island Film Festival in 2000. In 2014, he wrote and directed a feature length historical documentary about Queen Elizabeth II, "When the Queen Came to Town."
Episode(s)
Edit
Community content is available under
CC-BY-SA
unless otherwise noted.