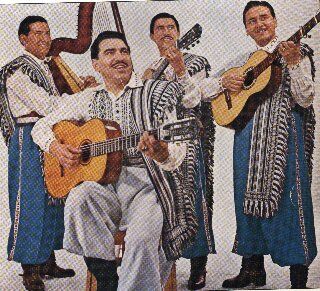 Luis Alberto del Paraná was a Paraguayan singer, guitarist and entertainer whose career with Los Paraguayos spanned the Fifties, Sixties and Seventies effectively popularizing Paraguayan music, becoming the best-selling Paraguayan musician internationally.
Paraná was born June 29, 1926 in Altos, Paraguay, the fourth son of eight children of Luis Osmer Meza and Doña Jacinta Mesa. He attended primary school in Ypacarai. At the age of 18, he was performing at the local Rex Theater and led to a tour through Central America. He formed a band with Digno García and Agustin Barboza named "Los Paraguayos Threesome," recieving a grant to tour Europe playing Paraguayan music through a cultural exchange.
After the contract expired, the band dissolved, and Paraná formed the band "Los Paraguayos" with his brother Reynaldo Meza, Rubito Medina and José de los Santos González, a harpist. They recorded two albums in the Netherlands, "Famous Latin American Songs" and "Ambassador of Romance," which launched their popularity. On tour, they shared the stage with The Beatles and recorded with The Rolling Stones, also playing live on "The Benny Hill Show" in 1970. Luis Alberto del Paraná and "Los Paraguayos" sold more than 30,000,000 records, more than 650,000 tape cassettes.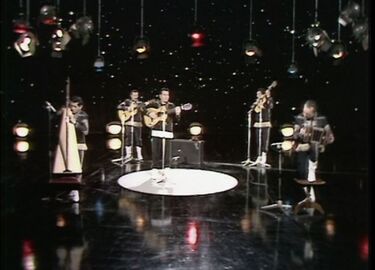 On September 15, 1974 at the age of 48 in London, England, Paraná passed away from a stroke in his room at Pembridge Court Hotel. He was returned to Asunción, where he was laid to rest. He was survived by his first wife, Lissette Cairoly, a French "circus princess," his second wife, Carmen González Caballero, a Spanish dancer, and his two children: Luis Manuel Meza González and Carmen Fabiola Meza González.
Episode(s)
---