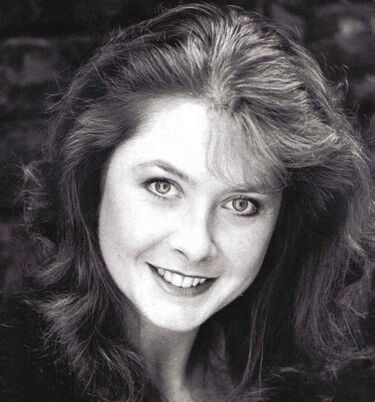 Lorraine Doyle is an English actress and dancer possibly best known as one of the "Hill's Angels" on "The Benny Hill Show."
Not much is known about her life and career. It is known she was born in 1958, later working as a singer and dancer. She became a singer in the dance group, Love Machine, appearing on "The Benny Hill Show" with the group on February 23, 1977 and then as a cast member on March 23, 1977, playing a character named "Slimy Sally" in Benny's Starsky and Hutch parody among other characters.
Doyle went on to star in the movies "Sex, Lies and Renaissance," "Indiana Jones and the Temple of Doom" and "Claudia." Beginning in 1985, she returned to "The Benny Hill Show" as one of the Hill's Angels, between episodes she also made appearances in the movie "Whoops Apocalypse" and the TV series "All in Good Faith." She also became a cast member on the TV series "Executive Stress." After Louise English departed "The Benny Hill Show" to do cabaret, Lorraine replaced her and split the role of wife or girlfriend to Benny with Sue Upton, most notably as the newlywed who confused a stove for a record player on January 13, 1988.
After the series ended, she married and had two daughters, Rebecca and Lauren, with her husband Vincent, a jeweler. She had parts in the movies, "Bullseye!" and "Dirty Weekend," and in 1991, she reunited with Benny to film sketches in England that appeared in Benny Hill's World Tour: New York, but she was completely retired from show business in 1993 in order to raise her family. In 1998, she and her husband opened their own jewelry shop in London where they lived until her husband passed away in 2004.
Episode(s)
Edit
---
Community content is available under
CC-BY-SA
unless otherwise noted.