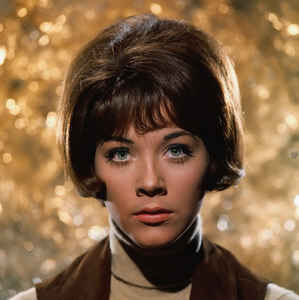 Linda Thorson is an English-Canadian actress best known for playing Tara King in the 1960s British TV series, "The Avengers," a role for which she received a special BAFTA at the 2000 BAFTA TV Awards along with Honor Blackman, Joanna Lumley and Diana Rigg, other actresses from the series.
She was born Linda Robinson on June 18, 1947, in Toronto, Ontario, Canada, the second of four children of a math and physics teacher. Moving to London in 1965, she studied dance and voice at the London's Royal Academy of Dramatic Arts, later succeeding over 200 hopefuls in replacing Diana Rigg as Patrick Macnee's new female TV partner. Despite her looks and blue eyes, she wasn't accepted by fans of the series and soon returned to the theater, later starting a brief singing career as part of the music group Reflections. The group appeared on "The Benny Hill Show" on January 26, 1977 with Linda also performing in sketches such as an "Avengers" spoof with Benny Hill and "I, Claudius" as well as in a "Candid Camera" satire on March 23, 1977. She went on to more TV and supporting film roles, including "Valentino" and "The Greek Tycoon."
Traveling to the United States, Linda starred in "Steaming" in 1982 for which she recieved a Theatre World Award. She also had rave reviews for the Drama Desk Award-winning comedy farce, "Noises Off." Through her career in the United States, Canada and England, she performed with the prestigious Royal Shakespearean and Old Vic Theatre companies. Bi-dialectal, she can speak in her native Canadian dialect and English dialect. By the late 80s, she was appearing in films, such as "Walls of Glass," "Sweet Liberty," "The Other Sister" and "Half Past Dead." Her TV credits include the American TV shows "Law & Order " and "St. Elsewhere." She was a regular cast member on the British series, "Marblehead Manor" and "The Hoop Life." (1999). Although she failed to receive notoriety in film or TV, her work on stage has been more successive. Her stage work includes work in "Shirley Valentine," "The Sisters Rosenzweig" and "Amy's View."
Married four times, Linda changed her name to Linda Thorson after being married to Barry Bergthorson, who she divorced in 1965. She had a son, Trevor Boggs, during her marriage with producer/newsman Bill Boggs, her third husband. She was married to production designer Gavin Mitchell in November 2005, but they divorced in 2011. She now lives in New York City.
Episode(s)
Gallery
---