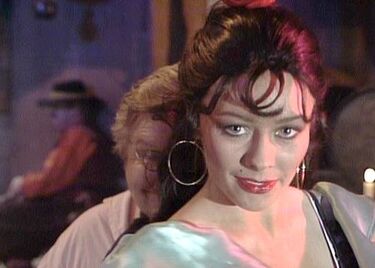 Laura Wynne is an English actress and dancer who starred as one of the "Libby Roberts Dancers" on "3-2-1" and as one of the Hill's Angels in "The Benny Hill Show," appearing in the "Club Cabaret" routine on April 8, 1985 and "Costa Coco" number on May 27, 1985. She was also a member of the cast, starring in the drinking sketch that ended the April 8, 1985 episode. She also appeared in publicity photos with Benny Hill and other fellow Angels Sue Upton, Louise English, Lorraine Doyle and Emma Bryant at the unveiling of his wax likeness at Madame Tussaud's in 1986. Since the series, she appeared as a dancer in the movie, "Whoops Apocalypse," in 1986, along with Angels Lorraine Doyle, Emma Bryant and Tracy Smith.
Episode(s)
Edit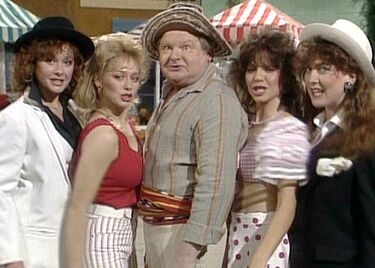 Community content is available under
CC-BY-SA
unless otherwise noted.