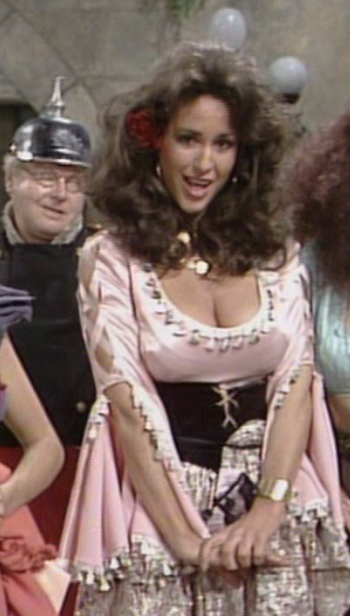 Not much is known about Kerry Gallagher. Her first known TV appearance was on The Benny Hill Show, playing Carmen in Benny Hill's spoof of the eponymous opera. She is a native of New Zealand and she appears in the TV movie "Hercules and the Circle of Fire," later returning as another character in the "Hercules: The Legendary Journeys" TV Series, both of which filmed on location. Her only other credit was a 1995 episode of the TV series, "Riding High," which was also made in New Zealand. She now lives in North London,
Episode(s)
Gallery
Community content is available under
CC-BY-SA
unless otherwise noted.