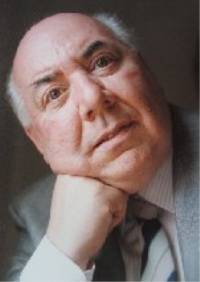 Ken Parry is an English actor best known for the movies "The Taming of the Shrew" in 1967, "Start the Revolution Without Me" in 1970 and "Lifeforce" in 1985. A classically trained, cherubic-faced character actor, he was was born on June 20, 1930 in Wigan, England and played Shakespearean roles on stage, later appearing in many films and television series from the 1950s to the 1990s. Among the series he appeared in were "No Hiding Place," "The Wednesday Play," "Z Cars" and "Hazell." After two roles on "The Avengers," he was offered the role of John Steed's boss, "Mother," in 1967 but turned it down; the part instead went to Patrick Newell and became a regular role in the program's final season. Before becoming an actor, he worked for Wigan Coal and had a secondary career as a clairvoyant, once doing a reading for Mae West. He went on to star in two roles on "Coronation Street," "Pardon the Expression" and "Turn out the Lights" in 1967. Through his career, he became friends with actors Albert Finney, Tom Courtney, John Thaw and Michael Cashman, becoming known for his drinking escapades. He passed away on December 5, 2007 in London, England.
Episode(s)
Edit
---
Community content is available under
CC-BY-SA
unless otherwise noted.