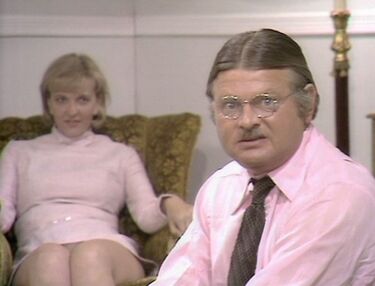 Jan Butlin was an English writer and actress, known for the movies, "Life Begins at Forty," "Just Jimmy" and "Horne A'Plenty."
Butlin was born on February 16, 1940 in Wanstead, England. Her television career includes credits for the series "The Avengers," "Crossroads," "Public Eye," "Detective" and "Parkin's Patch" before starring in Benny Hill's short film, "Waiters." She also played the widow in the Ernie" video he made for the "Top of the Pops" on the BBC and later turned up in sketches for the first season of his series for Thames Television, playing the wife of Jackie Wright in "Tribute to the Lower Tidmarsh Volunteer Hospital Service" sketch on November 19, 1969. She went on to work as a writer, writing episodes for the British TV shows, "Just Jimmy," "Life Begins at Forty," "That Beryl Marston," "Third Time Lucky," "Hell's Bells" and "No Strings," as well as "Horne A'Plenty" with Kenneth Horne, Terry Jones and Michael Palin and the BBC series, "According to Dora," with Dora Bryan and Eric Idle, all of whom were alumni of the "Monty Python" TV series. She passed away on February 10, 1998 in Devon, England.
Episode(s)
Gallery
Community content is available under
CC-BY-SA
unless otherwise noted.