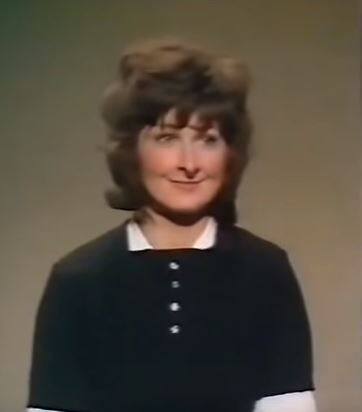 Jacqueline Clarke is a British actress and comedienne best known for her work as a sketch performer on Dave Allen at Large.
Born on February 13, 1942 in Buckinghamshire, England, she made her acting debut in the TV series "No Hiding Place," followed by appearances in "Public Eye," "The Dustbinmen," "Hark at Barker," "The Adventures of Don Quick" and "Doctor at Large." She also had a role in the 1969 film, "Night After Night After Night."
In 1971, she started work as one of the sketch performers on "Dave Allen at Large." On the series, she showed a vast repetoire as a chameleon-like actress, playing everything from sexy French girls to dour nuns and old gossipy lady, starring in all five years of the series and its revivals.
Through her career, she also appeared on "The Basil Brush Show," "Battle of the Sexes," " Mike Yarwood in Persons" and "The Mike Reid Show." Through her career, she has worked with Kenny Everett and Kelly Monteith, and has made appearances on "Rings on Their Fingers," "A Sharp Intake of Breath," "Engagement Partners," "The Young Ones," "Eureka," "Chish 'n' Fips," "The Little and Large Show," "The Gingerbread Man," "Surgical Spirit" and "Molly's Gang."
In 1992, she performed in play, "It Runs in the Family," by Ray Cooney at the Playhouse Theatre in London, England with John Quayle, Sandra Dickinson, Wanda Ventham, Henry McGee, Dennis Ramsden, Doris Hare, and Windsor Davies in the cast. She was formerly married to actor Barrie Gosney until his passing in January 2008.
Episode(s)
Gallery
Community content is available under
CC-BY-SA
unless otherwise noted.