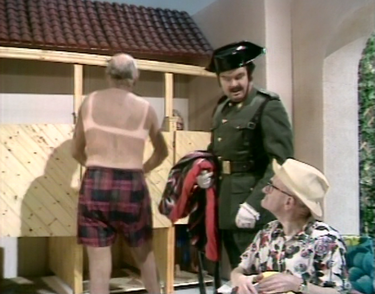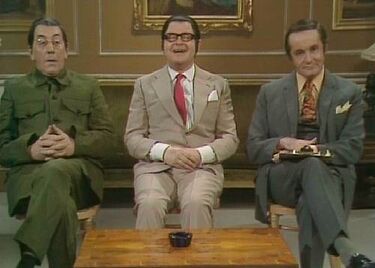 Production
Edit
Episode: 16
Date: February 22, 1973
Time: 50:42
Musical Director:
Vocals: The Ladybirds
Choreography:
Producer: Keith Beckett
Director: Keith Beckett
Writer: Benny Hill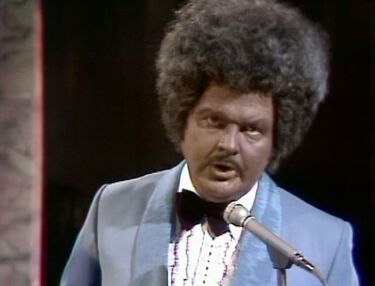 Highlights
Edit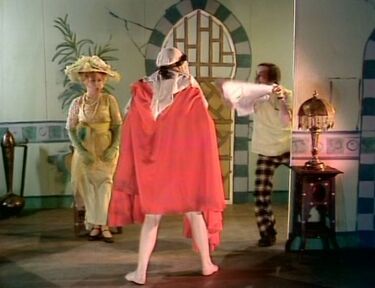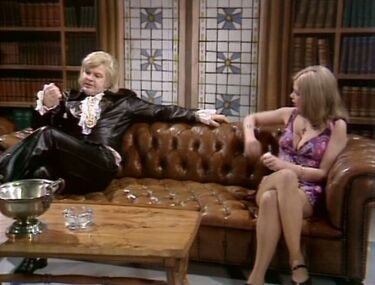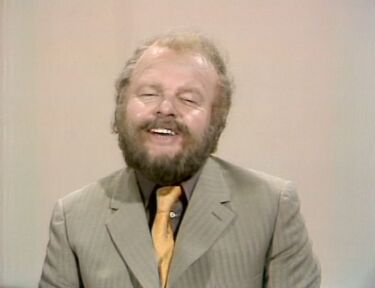 Helli Louise is the pretty young girl in the opening bit with Benny Hill wearing leather. Henry McGee and possibly Pat Ashton play the girl's parents.
The song, "What Am I Doing Hanging Round," performed by the The Orange Blossom Band was originally released by "The Monkees."
This episode features Henry McGee in his first interview with Fred Scuttle, replacing Nicholas Parsons.
Pat Ashton is the female actress in the demonstration with Fred Scuttle.
In the quickies, Benny plays the Crimson Shadow (Chalfort St. Giles), singer Billy Eckstine, Australian broadcaster Clive James and Liberace dancing by his piano.
The brunette in the Hi Karachi quickie is Laraine Humphrys.
The tag with Benny, Helli and Henry was possibly filmed at the same exterior mansion grounds as Bionic Boy and the Grand Wheelchair Rally.
The Clive James blooper was featured in the 1979 half-hour U.S. syndicated version, but it was omitted in the 1987 version of the episode.
---
Community content is available under
CC-BY-SA
unless otherwise noted.