Production
Edit
Episode: 26
Date: November 29, 1976
Time:
Musical Director:
Vocals:
Choreography:
Producer: Peter Whitmore
Director:
Writer: Dave Allen, Austin Steele and Peter Vincent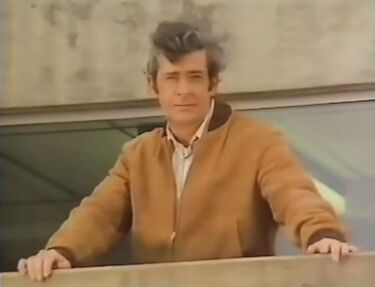 Highlights
Edit
Dave impersonates "The Six Million Dollar Man."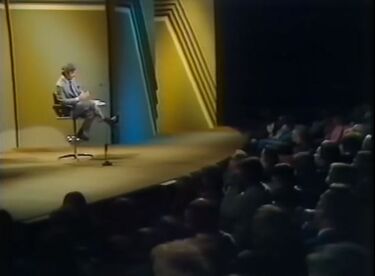 Dave Allen - "That is one sketch we'll not be sending to America." (commenting about the United States Marines sketch in the show)
---
Dave Allen - "I always wanted to bring a church down." (laughing at a sketch where his character brings the roof down inside a church)
---
Dave Allen - "I wonder what my epitaph will be. Here Lies Dave Allen, A Comedy Fool, Who Drank And Told Gags As He Sat On His Stool. His Last Words On Earth, The Atheist Wretch, Time For Religion, Here Is A Sketch....."
Recurring Characters and Themes: Robinson Crusoe, drinking, soldiers, Abraham Lincoln,
This episode features the only spoof of the "Six Million Dollar Man" (Steve Austin) or the Bionic Woman (Jamie Sommars) in the show's run. The sketch ranks as one of the top remembered sketches from the series.
In the Marines sketch, Dave calls himself Sgt. Schwartz.
Abraham Lincoln would be a recurring sketch character in a few sketches through the series.
Robinson Crusoe is the literary creation of Daniel Defoe for the book "Robinson Crusoe" (1719). The novel was purportedly based on the tale of Alexander Selkirk, a Scottish privateer who was abandoned on an uninhabited island in the Juan Hernandez Islands off Chile for four and a half years.
"Wuthering Heights" which Dave Allen parodies in this episode is a great English romantic novel by Emily Bronte.
Donald Duck referenced in the Queen Elizabeth I sketch is a cartoon character licensed to Walt Disney Productions.
"The Bionic Woman" was an American TV Series that ran from 1976 to 1978. It was a spin-off of "The Six Million Dollar Man."
"The Six Million Dollar Man" was an American TV series that ran from 1974 to 1978.Coming up
Community content is available under
CC-BY-SA
unless otherwise noted.