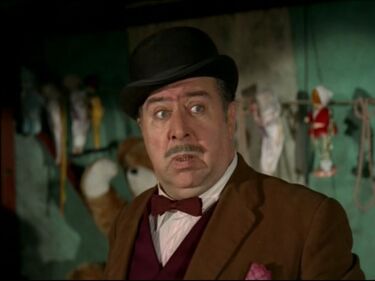 George Roderick is a veteran English comedy character known for over a hundred appearances in both film and television. He was born in 1913, but there are no details available about his life and career. Most of his early appearances on film are uncredited until he played Joe Trimmer in the TV series "Starr and Company" in 1958, followed by more appearances in "The Widow of Bath," "The Men from Room 13" and "The Larkins" amongst other shows, including "The Love of Mike," "The Great Moroni" and "Three Live Wires." His film career also includes the movies "Three Live Wires," "Eddie in August" with Benny Hill and "Escape from the Iron Curtain." He also played a football player and a wino in a 1971 episode of "The Benny Hill Show." He passed away on March 10, 1976.
Episode(s)
---
Community content is available under
CC-BY-SA
unless otherwise noted.