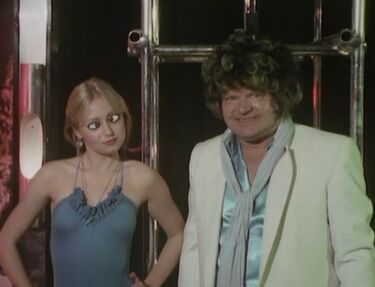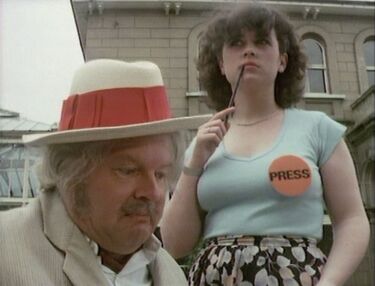 Production
Edit
Episode: 34
Date: December 26, 1978
Time: 50:50
Musical Director: Ronnie Aldrich
Vocals: The Ladybirds
Choreography: Samantha Stephens
Producer: Ronald Fouracre
Director: Ronnie Aldrich
Writer: Benny Hill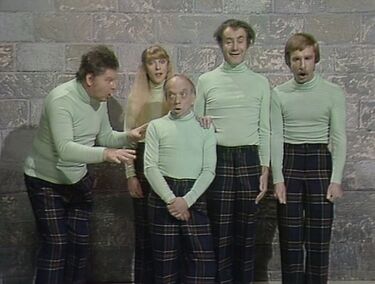 Highlights
Edit
Grand Wheelchair Rally
The Telephone Exchange
Friday Night Fever
Tag: Crime Doesn't Pay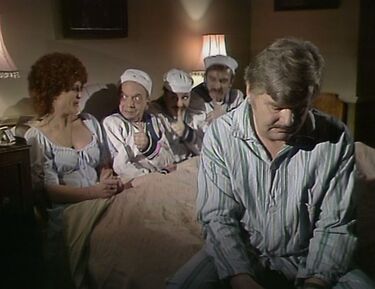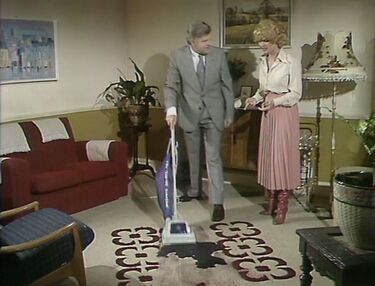 Fred Scuttle - "Stand where I told you!"
Arnold - "You told me to stand here!"
Fred Scuttle - "Never mind where I told you to stand, stand where I told you!"
---
---
Fred Scuttle - "In what battle did Garibaldi die? His last one."
---
Fred Scuttle - "What do you call a man who marries another man? A Vicar."
---
Fred Scuttle - "What do you call a middle-aged Englishman who lives on a Polynesian island with four nineteen-year-old English girls? Bloody lucky."
---
---
Henry McGee - "This is without a doubt the most ill-run, run-down, disgusting eating place I have ever been, and you are the most inept incompetent boorish waiter I have ever encountered!"
Waiter - "It is too late to apologize!!"
First appearance of Louise English
The opening acts feature the Shillelagh Brothers; if one looks closer, one of them is actually a sister - a gag that seems to have slipped past many viewers.
Return of Sue Upton after several episode absence.
"Friday Night Fever" is a spoof of the 1970s dance movie, "Saturday Night Fever."
Selected sketches from this episode appear in the "Video Sideshow" VHS from HBO Home Video.
---
Community content is available under
CC-BY-SA
unless otherwise noted.