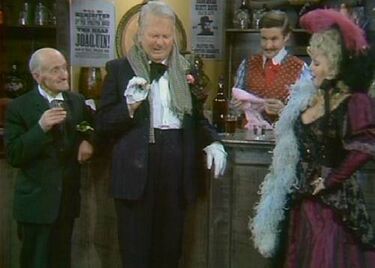 Production
Edit
Episode: 21
Date: February 7, 1974
Time: 48:36
Musical Director:
Vocals: The Ladybirds
Choreography:
Producer: John Robins
Director: John Robins
Writer: Benny Hill
Quickie: Gondor Pipe Tobacco
Monologue: Faith
Guest: Diana Darvey - Dance With Me
Merwyn Cruddy - Spy Catcher
Quickie: Three Beans On Toast
Guest: Design - Second Love
W.C. Field - Lulu Bell
Baby Boy
Quickie: Marriage Advice Bureau
Courting
The Minstrel Boy
Tag: Mr. TV Times Contest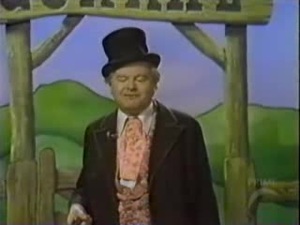 Highlights
Edit
Courting
The Minstrel Boy
Mr. TV Times Contest
Benny impersonates famous American comedian W.C. Fields while Cheryl Gilham impersonates Mae West.
* "Film Time at the Natural Film Theatre" is a parody of "The Movie Makers," a recurring series of interviews with major filmmakers and actors at the National Film Theatre that aired on the BBC between 1969 and 1976 sketch of Feb. 7, 1974 was a spoof. Benny previous parodied the program in The Movie Shakers.
---
Community content is available under
CC-BY-SA
unless otherwise noted.