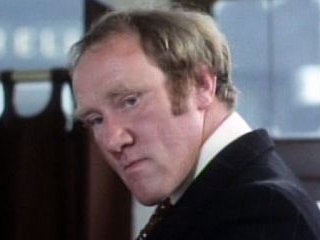 Derek Deadman was a British character actor who appeared in numerous British films and television series over a 40-year period.
Born in Fulham, England on March 11, 1940, he was one of three sons of George and Edith Deadman, working as a window cleaner and decorator before becoming an actor. He started out in minor roles on television in the Seventies, later appearing in episodes of the RAF sitcom, "Get Some In!," in 1975 and 1978 before getting a recurring role on the series, "Never the Twain," between 1981 and 1991. He also played the ruthless Sontaran Commander Stor in the "Doctor Who" serial and starred in the last episodes on "The Benny Hill Show" from 1988 to 1989.
During his career, Deadman starred in numerous movies, playing normally minor roles, generally as the fall guy who gets kicked around by some nasty villain. His many film appearances include roles in "The Canterbury Tales," "Queen Kong," "Jabberwocky," "The Glitterball," "The Big Sleep," "A Nightingale Sang in Berkeley Square," "The Apple," "Time Bandits," the James Bond film "Never Say Never Again," Bullshot," "Brazil," "National Lampoon's European Vacation," "Robin Hood: Prince of Thieves," "Crush" and as the barman of The Leaky Cauldron in "Harry Potter and the Philosopher's Stone" in 2001. He retired to France from acting after his last movie, "A Goldfish of the Flame," in 2010. Sadly, he passed away on November 22, 2014 in Frespech, France.
Episode(s)
Edit
---
Community content is available under
CC-BY-SA
unless otherwise noted.