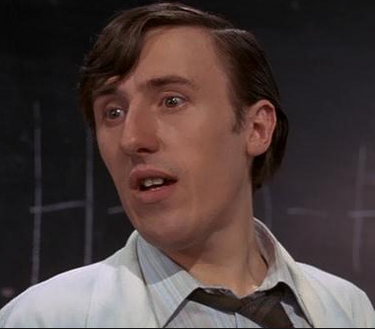 David John Battley was an English comedy actor probably best known as the confused teacher of Charlie Bucket in the movie, "Willie Wonka and the Chocolate Factory." He also appeared in the movies, "Krull" and "S.O.S. Titanic."
Battley was born on November 5, 1935 in Clapham, England, the elder son of John Battley, a post-WW2 Labour MP, although alternate sources give his birthplace as Battersea, London. Born with a hole in his heart, he was initially taught at home before attending a special school, later enrolling at Camberwell Art School, but he left before completing the course. He earned a living working for the family printing firm, Battley Brothers, before applying to Royal Academy of Dramatic Art.
As an actor, Battley was known for his dry, ironic delivery on television and in films, playing a variety of character roles and comedic stooges. He starred in the military police drama, "Redcap," in the Sixties, the 1975 TV adaptation of "Moll Flanders" and the 1977 Christmas Special of "The Good Life." His TV appearances include "The Bill," "Lovejoy" and "Mr. Bean" in 1995. He also played the Executioner in the 1966 TV play, "Alice in Wonderland," later turning up as a comic foil to Eric Idle of "Monty Python" fame in the BBC series, "Rutland Weekend Television." In 1969, he made a brief appearance playing a Russian Commander on an episode of "The Benny Hill Show." Battley continued to make films through the Seventies and the Eighties. including "Hotel Paradiso," "Crossplot," "Willie Wonka and the Chocolate Factory," "Up the Chastity Belt," "Up the Front," "That's Your Funeral," "Don't Just Lie There, Say Something!," "Mister Quilp," "S.O.S. Titanic," "The London Connection," and "Krull." Sadly, he passed away on January 20, 2003 after a heart attack at the age of sixty-seven in Epsom, England.
Episode(s)
Edit
Community content is available under
CC-BY-SA
unless otherwise noted.