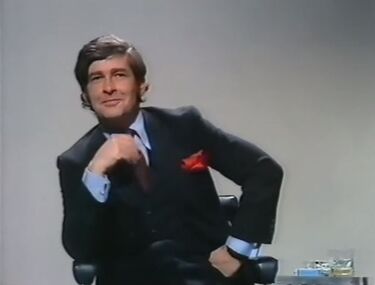 Production
Episode:11
Date: March 16, 1972
Time:
Musical Director:
Vocals:
Choreography:
Producer: Peter Whitmore
Director:
Writer: Dave Allen, Austin Steele and Peter Vincent
Episode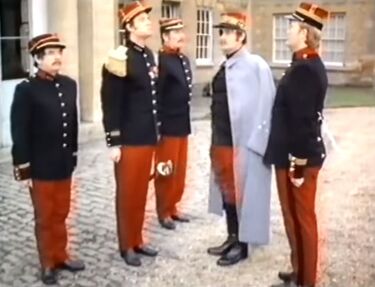 Highlights
Cast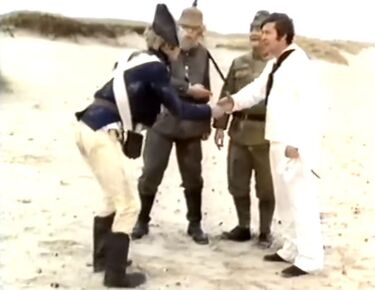 Quotes
Dave Allen - "Of all the proverbs that there are, there's only one that makes any sense to me, and that's the saying that actions speak louder than words."
---
Dave Allen "People who see psychiatrists are people who build castles in the air, and the psychiatrist is like the landlord, he collects the rent."
---
Dave Allen - "I wouldn't mind if he'd reverse the charges!" (about a phone call from God)
---
Dave Allen "That's the thing I like. You go for a drink at the bar in the BBC, and it's the only place in the world where you'll see King Henry VII and King Henry VIII buying Queen Elizabeth I a bloody mary!"
Trivia
This episode includes the return of James the Trusty Butler, a character who "died" in the first season.
Sequence
Community content is available under
CC-BY-SA
unless otherwise noted.