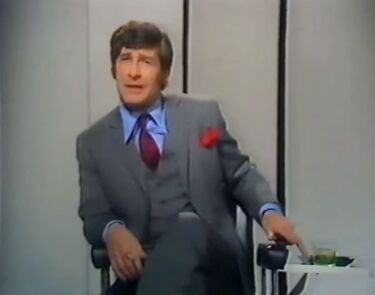 Production
Edit
Episode: 7
Date: January 27, 1972
Time:
Musical Director:
Vocals:
Choreography:
Producer: Peter Whitmore
Director:
Writer: Dave Allen, Austin Steele and Peter Vincent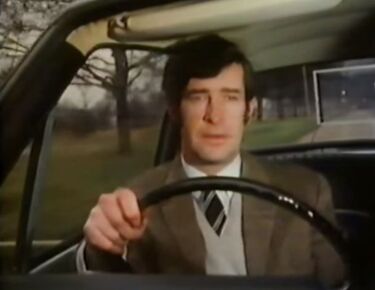 Parodies include Romeo and Juliet, Odysseus, Rapunzel, King Arthur and Adam and Eve. Dave plays Rodriguez the Escape Artist in a sketch and discusses how the British pronounce certain words.
Highlights
Edit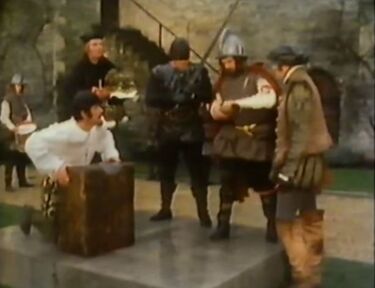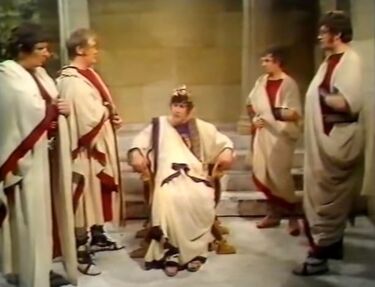 Dave Allen - "Comedy exists in everything - especially where it is least expected."
---
Dave Allen - (about advertisements and commercials) "You have to laugh at them otherwise they'd drive you crazy."
---
Dave Allen - "Like most comedians, I have a weird sense of humor. I laugh at the strangest of subjects."
---
Dave Allen - (describing wakes) "Whereas the English have coming out parties, we have going in!"
---
Dave Allen - "With a brain like that, you should have been a bus conductor!" (in character during a story)
---
Dave Allen - "Laugh and the world laughs with; snore and you'll sleep alone."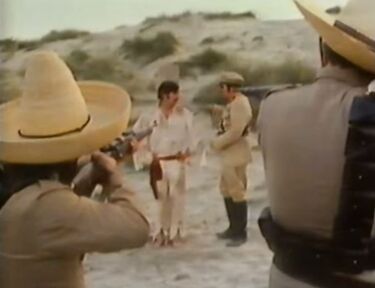 Sketches include a curse from the Hindu goddess Kali, cowboys in the American Old West, Frankenstein's Monster, Dr. Jekyll, Jack the Ripper, King Solomon, Julius Caesar and Mary, Queen of Scots.
Dr. Frankenstein is another of Dave's recurring sketch characters. Michael Sharvell-Martin plays his assistant in the various monster sketches, named variously Igor or Fritz.
Two-Gun Pete is the name of the unseen desperado in one of the cowboy sketches.
The Mary, Queen of Scots and Jack the Ripper sketches are both included in the "Vintage Dave Allen" tape.
The episode starts with a sketch of an assassin named Brutus and ends with the assassination of Julius Caesar, who was assassinated by Brutus.
Polyphemus was the Cyclops blinded by Odysseus (Ulysses) in The Odyssey by Homer.
Several characters are from works of William Shakespeare spoofed by Dave Allen, respectively Romeo & Juliet and Richard III.
The episode features Kali, the Hindu goddess of death considered one of the avatars of Parvati, the wife of Shiva and mother of the war-god Skanda and the elephant-god Ganehsa, revered in modern age as the mother-goddess, Kali-Ma.
Recurring Series Characters and Themes: Rodriguez the Great Escapist, Romeo & Juliet, Rapunzel, King Arthur, Adan & Eve, Samson and the End of The World.
Community content is available under
CC-BY-SA
unless otherwise noted.