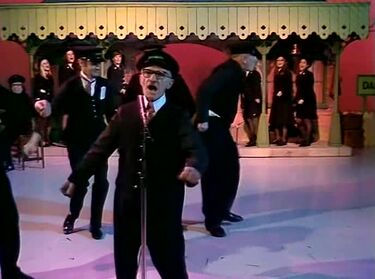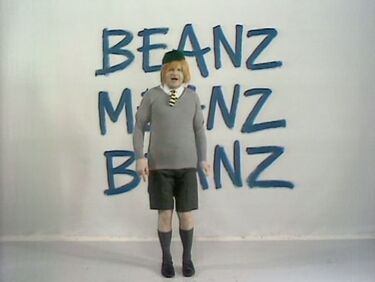 Production
Edit
Episode: 17
Date: March 29, 1973
Time: 48:34
Musical Director: Ronnie Aldrich
Vocals: The Ladybirds
Choreography:
Producer: Peter Frazer-Jones
Director: Peter Frazer-Jones
Writer: Benny Hill
Highlights
Edit
Lee Gibson oozing sexy in "Mad About You" with Benny
Confrontation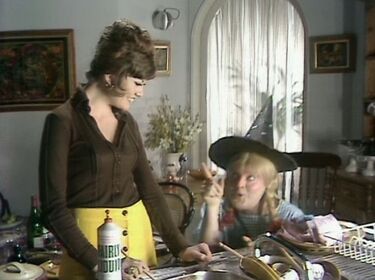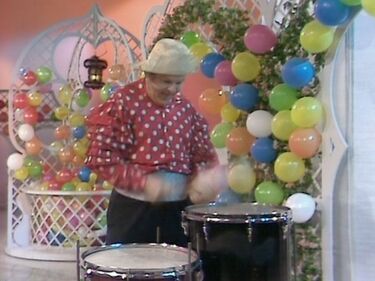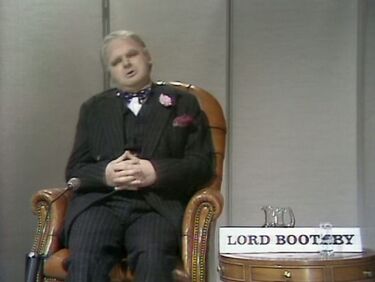 First appearance of John John Keefe
This was the first and last episode for Peter Frazer-Jones as a producer and director. He would go on to helm "Man About the House" which co-starred one-time Hill guest Paula Wilcox.
The opening "Beanz Meanz Beanz" quickie is a parody of a long-running ad campaign in Britain for Heinz Baked Beans.
Benny had previously impersonated Tony Blackburn in the Top of the Tops sketch on January 27, 1971.
Future "Benny" director Dennis Kirkland appears briefly in the episode when he wanders on camera during a quickie where Benny hurts himself trying to slide on cue.
Quickies feature Benny as Lord Boothby, Tony Blackburn selling Fairly Liquid, Benny as a beer-drinking German and "a scary old witch." Lee is a French dancer dealing with a hapless dancer, and Jon Jon Keefe is "the girl with the shiny hair."
The "Fairly Liquid" quickie with Benny and Trudi is a parody of a 1964 ad spoof where Patricia Hayes played the mother.
Throughout the live audience segments of the show, Benny's voice sounds especially hoarse and ragged throughout, which may explain why the episode opens with Lee Gibson performing Mad About You, which had been recorded the prior year by Bruce Ruffin.
Henry McGee is the unseen director yelling from off-camera in the Lord Boothby quickie.
Popular quickies from this episode include Benny as English disc jockey Tony Blackburn trying to sell Fairly Liquid to Lee Gibson and Trudi Van Doorn, trying to slide in from off-stage on cue and as a "scary old witch" with Trudy as his mother.
---
Community content is available under
CC-BY-SA
unless otherwise noted.