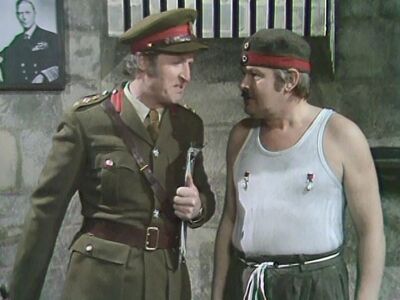 Production
Episode: 18
Date: March 13, 1974
Time: 48:33
Musical Director:
Vocals: The Ladybirds
Choreography:
Producer: Mark Stuart
Director: Mark Stuart
Writer: Benny Hill
Episode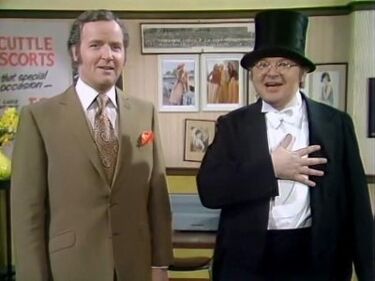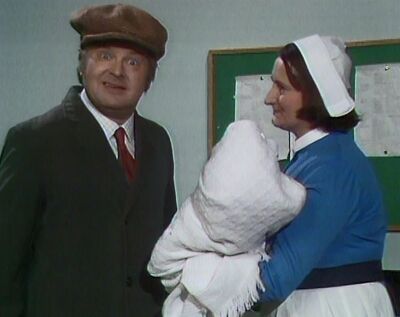 Quickie: It's A Boy
Monologue: The Good Book
Bloopers - 5
Quickie: You Say Hawaii
Quickie: 15 But Looks 12
Guest: Judith Durham - Strut Your Self
Quickie: Spanish Guard
Quickie: Please Don't Leave During TV Time
The Ladybirds - Yesterday Once More
Quickie: Missing Wallet
Quickies: Hillbilly Drinking
Diana Darvey:Mexican Medley
Highlights
Match of the Week
The Short and Unhappy Romance of Ted Tingle
Cast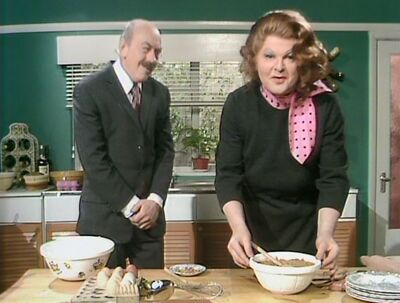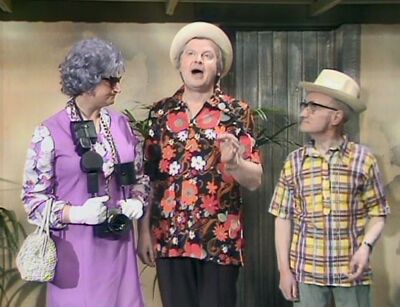 Quotes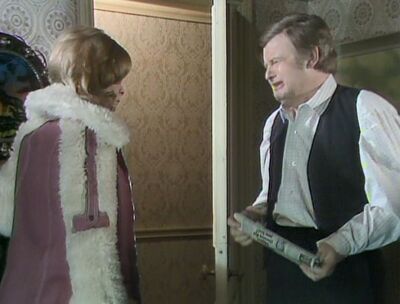 Benny Hill - "I am inclined to believe that the meek will inherit the Earth, but if the meek inherit the Earth, what are the single men going to get?"
---
Benny Hill - "Poor men want to be rich... Rich men wish they were handsome... Single men wish they were married... And married men wish they were dead..."
---
Benny Hill - "She may look like a million dollars now, but in twenty years she will still look like a million dollars... In loose change!!"
---
Benny Hill - "Nature gave women eyes like the stars... And skin like silk... And a mouth like a rose bud…. And then he went and spoiled it all by adding a tongue to it."
---
Benny Hill - "Just remember, no one is wrong all the time... even a broken clock is right twice a day."
---
Benny Hill - "Remember your wife is smarter than you ever were because you married her and she married you."
---
---
Fred Scuttle - "She's got sunken cheeks, shallow eyes, deep dimples and a cleft shin. When she smiles, her entire face caves in!."
---
---
---
---
Fred Scuttle - "Sounds like a dog with no roof to its mouth!"
---
---
Fred Scuttle - "He just came out of the Merchant Navy. I don't think he's ever seen the opposite sex."
Little Johnny - "They're the ones who go back when they're dancing."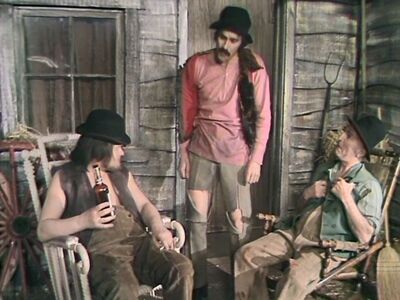 ---
---
---
Colonel - "If there are any escapes, you will be put on a diet of bread and water."
Captain Schtuk - "Extra rations? Goody, goody, goody....."
---
---
Benny's Son - "Hey, paw, can I go out to play?"
Abner - "What with those holes in your trousers."
Benny's son - "No, paw, with the kids across the street."
---
Benny Hill - "Please don't blame my doggy; it's not his fault at all. Someone left a wet umbrella standing in the hall."
---
Benny Hill - "Why do they put big walls around cemeteries? I mean, the people on the inside aren't going to come out, and the people on the outside don't want to go in!"
Trivia
The opening quickie features an expectant father (Benny Hill) who is happy to have a son until the nurse (Bella Emburg) asks for her finger back.
The first string of quickies features bloopers from Fanny and Johnny Craddock]] with German accents, two dancers (Benny Hill and Diana Darvey smack into an unpainted set piece, another interruption from Fanny Craddock and Benny as a spokesman for the Hallo Hair Studio accompanied by Malou Cartwright as a model and Jon Jon Keefe as a studio grip. Fannie returns with yet another on-air interruption.
Nicholas Parsons returns briefly to the series after a several episode absence. This would be his last appearance in the series.
The male models in Fred Scuttle's Escorts are Bob Todd, Jackie Wright and Jerold Wells. The female escorts are Diana Darvey (green), Jeannie Collings (yellow), Zoe Hendry (pink) and Malou Cartwright (black) with Bella Emberg in a white dress and orange sweater, revealed to be Scuttle's wife.
Judith Durham performs "Strut Yourself" with the Hottest Band in Town. This number may be a bit obscure to even most die-hard Benny Hill fans as it didn't appear in American syndication nor in the HBO VHS/DVD packages.
Additional Quickies feature a hillbilly son (Jon Jon Keefe) asking his father (Benny Hill) for permission to date his sixteen-year-old daughter (who looks twelve). This bit is repeated in

Hold Back The Wind

in 1977. Benny's hillbilly look in this sketch is recycled for Jed Jardine in Big Poppa.
Instead of a tag, the episode ends with a medley of Mexican tunes and songs by Diana Darvey and Benny Hill accompanied by guitarist Guillermo Basilisco. Jackie Wright also appears singing a tune with Benny who "translates."
This was the last episode for Jim Tyson in the series; he died six months after this show originally aired. It is also the last appearance for Jon Jon Keefe and Jerold Wells, who both disappear from the series and don't return until the The Monte Carbolic Show episode in 1982.
This episode is also the last appearance of The Ladybirds. The series would start a rotating venue of singers, entertainers and music bands until the creation of the Hill's Angels in the Eighties, but the vocals of the Ladybirds would be reused several times until the show ended in 1989.
This episode doesn't end with a tag or chase scene.
Sequence
---