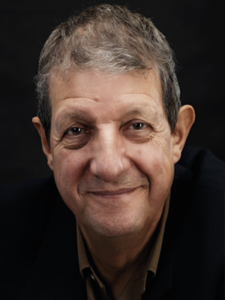 Chris Serle is an English actor, reporter and television host possibly best known as one of the sketch actors on "Dave Allen At Large." His film work includes the movies "The Computer Programme," "That's Life!" and "Windmill."
He was born Christopher "Chris" Richard Serle on July 13, 1943 in Bristol, England and attended Clifton College and Trinity College in Dublin, where he studied modern language. In 1965, he starred in the TV series "Broad and Narrow," eventually getting a role as one of the cast members in the first season of "Dave Allen At Large," but he gained greater public recognition as one of the hosts on the TV series, "That's Life!." He also appeared in "In At The Deep End" with Paul Heiney, another fellow former "That's Life!" cast member. In 1978, he also appeared in an episode of "The Benny Hill Show" playing a stage hand with Benny Hill impersonating Dave Allen.
In the 1980s, Serle presented "Windmill," a series in which clips from the BBC archives on particular themes were shown. He also later presented the viewer-response show "Points of View," later moving on to play similar roles in "The Computer Programme" and "Monkey Business." On radio, he was the regular host of "Pick of the Week" from 1991 and 1998, later appearing as a frequent guest presenter until 2006. He was also in "Greek Language and People" with Katia Dandoulaki.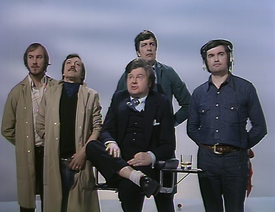 Serle currently serves as the Honorary President of the Bristol Hospital Broadcasting Service, a registered charity which provides a radio service to the hospitals of Bristol. He is also married and has two grown up sons. His interests include jazz, silent films, antique cars and hospital radio for children. He is also the President of the Atwell-Wilson Motor Museum; he owns an Aston Martin DB2/4 and a Model T Ford.
Episode(s)
Edit
Community content is available under
CC-BY-SA
unless otherwise noted.