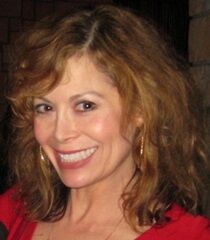 Caryn Rosenthal is an American actress and writer, known for the 1994 animated Japanese film "Tonde Buurin" and "Benny Hill World Tour: New York."
Not much is known about her life and career. She was born Caryn Beth Rosenthal in Jacksonville, Florida. Her credits include animation, sketch, soaps and theater, including a solo show she wrote and performs called "Getting Over Mark," as well as numerous voice-overs and commercials. In 1994, she appeared as a sketch character in Benny Hill's World Tour: New York playing a female pedestrian Benny Hill approaches and a damsel in distress.
Between 1994 and 1995, she supplied her voice in "Tonde Buurin," a Japanese anime. In 2012, she wrote and published with writer Mary Jane Fahey the book, "Dumped," a self-professed break-up bible for women.
She currently lives in New York City with Jax, a 200-pound Rottweiler.
Episode(s)
Community content is available under
CC-BY-SA
unless otherwise noted.