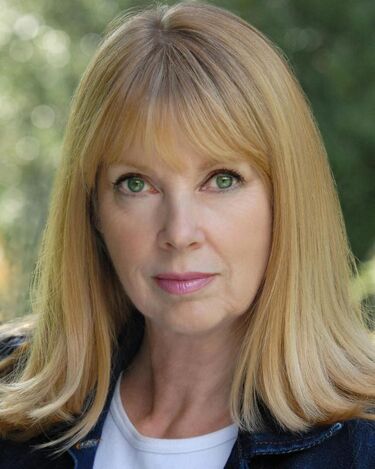 Carla De Wansey is an English actress and dancer. Not much is known about her career. She joined the cast of The Benny Hill Show after filming a pop video for Phil Collins and the group, Genesis, starring in the show for five years as an actress and Hill's Angel. After she departed the series, she starred in other British TV series, such as "Fifteen Storeys High," "The Bill," "The Y Files," "Wedding in Paradise," "Don't Wait Up," "Crimewatch," "Alas Smith and Jones" and "Imposter." She also appeared in the movies "Drowning," "King Ralph," "The Warning," "Shortage of Angels," "Arachne" and "51 Degrees North." She also appeared in theater in "Noises Off," "A Chorus of Disapproval," "Cinderella," "Dead Funny," "The Dying of the Light," "Triple Options," "Bedside Manners," "Alice in Wonderland" and "Mind Your Manners." She is also a versatile voice-over actress and cartoonist under the name, "Carla Koala."
In 2006, Carla was reunited with Alison Thomas, Alison Bell, Jo Thomas and Sue Upton for a "I Was a Hill's Angel" feature for the series's full release on DVD in its unedited form, serving as a loving tribute and retrospective on their time on "The Benny Hill Show."
Episode(s)
Edit
---
Community content is available under
CC-BY-SA
unless otherwise noted.