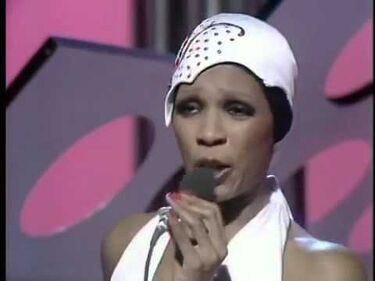 Brenda Arnau was an American-born female singer and actress active in England and the United States, possibly best known for singing the title theme for the James Bond film, "Live and Let Die."
Born Brenda Burton in Cleveland, Ohio in June 1941, she was one of two children; her younger brother passing away at an undefined date. She took the last name, "Arnaud," from her first husband which was later shortened to "Arnau." She later married Michael Bastow, a movie art-director, and had a daughter, Shelley Arnau.
Originally, Arnau considered a career as a fashion designer, but she also worked as a telephone operator, a go-go dancer and as a hairdresser in San Francisco before moving to Las Vegas to audition as a showgirl. She eventually landed a guest-spot on "The Joey Bishop Show" and a part in the movie "Finian's Rainbow," later joining the USO as an entertainer on the U.S. Armed Forces Network during the Vietnam War, performing for American troops in the war-zone.
Afterward, she had a successful cabaret act in Paris after the war, moving to London where she was discovered by famed producer Kenneth Tynan while singing at London's Playboy Club in 1970. Tynan added her to the cast of his production of "Oh Calcutta." She stayed with the production for seven months before leaving on a world tour of cabaret gigs. She returned to England in 1973 where composer George Martin hired her to sing on the soundtrack to the James Bond film, "Live and Let Die," composed by Paul and Linda McCartney. She also starred in the movie as a cabaret singer. Arnau also went on to star in and develop the role of Silvia in the original London production of the rock musical, "Two Gentlemen of Verona." She also appeared on British television, particularly on the 1975 "Morecambe and Wise" Christmas Show, performing Shirley Bassey's hit, "Big Spender" and the March 24, 1976 episode of "The Benny Hill Show." She also had guest spots on "The John Denver Show" and "Frost's Weekly" but her James Bond performance led to her signing a three-year record deal with RCA in London as well as a cabaret season at Caesar's Palace in Las Vegas. By now billed as B.J. Arnau, she also released an album of soul music backed by a variety of artists including Francis Moneyman of Sky and Curved Air, Albert Lee of Head, Hands and Feet, Herbie Flowers and Rosetta Hightower.
Sadly, Arnau died of a brain tumor on November 1989, survived by her daughter, Shelly Arnaud, by her second husband and granddaughter, who will be carrying on her legacy.
Episode(s)