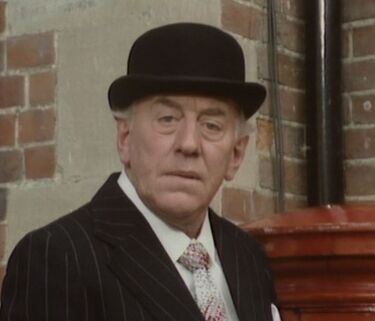 Bob Todd was an English comedy actor, mostly known for his appearances on "The Benny Hill Show," where he was mostly known for playing abusive police officers, inebriates, priests and occasionally female characters in drag. His recurring characters include Mamood Ramsun and Johnny Craddock, the husband of TV chef, Fanny Craddock, played by Benny Hill.
Born Brian Todd on December 15, 1921 in Faversham, Kent, he had originally studied to be a dentist, his schooling interrupted by World War Two. During the war, he enlisted in the Royal Air Corp and worked as a navigator stationed at RAF Goxhill in Lincolnshire. After the war, he became a manager at London Airport, later turning his ambitions toward farming and cattle breeding, an aspect that left him broke after meeting a con-artist.
In 1963, Todd met script-writers Ray Galton and Alan Simpson in a pub and bluffed them into believing that he was an actor. As a result, he ended up with the part of a policeman in the 1960s Sid James comedy series, "Citizen James." The subterfuge worked well for him, and he ended up playing several characters in the Milligan and John Antrobus stage play, "The Bed-Sitting Room," which opened at the Mermaid Theatre on January 31, 1963. He also performed comedy bits on "The Dick Emery Show" and "The Mike and Bernie Winters Show" amongst others, eventually joining "The Benny Hill Show" in 1968.
On the series, Bob played a wide range of random recurring characters, mostly appearing as a proper gentleman, a woman in drag, as a number of religious characters and as a number of drunken inebriates. Ironically, Todd also had a recurring drinking problem during the series, once failing to turn up for a London Palladium show after a bout of drinking and waking up afterward in a Dublin hospital five days later. Benny Hill had Todd dropped from the show as a result, and in the interim many of the kind of roles Bob played were covered by Eddie Buchanan and Cyril Cross. In 1980, producer Dennis Kirkland convinced Hill to hire Todd back after a long absence. Afterward, Todd had greater control over his drinking so that it never interfered with his work, but he never entirely gave up on it. For the rest of the series length, he was one of the starring members of the show with Benny, Jack Wright, Henry McGee, Jon Jon Keefe, Louise English, Sue Upton and a retinue of several Hill's Angels.
Besides appearing on "The Benny Hill Show," Todd did other projects while the show was on hiatus. His only starring film role was in "In for a Penny" in 1972. He also appeared on "Funny Man," "The Eric Sykes Show" and "Rhubarb Rhubarb" in 1980, as well as making guest appearances on shows by Jim Davidson and Allan Stewart and Spike Milligan's "Q9." He also appeared in a number of feature films, such as "Carry On Again, Doctor," "The Return of the Musketeers," "Mutiny on the Buses," "The Case of the Black Hand," "Scars of Dracula," "Digby, the Biggest Dog in the World" with Benny co-star Henry McGee and "Superman III" with Ronnie Brody in 1983.
After "The Benny Hill Show" was cancelled in 1998, Todd returned to work with Benny Hill in Benny Hill's World Tour: New York, filming interior scenes for a pilot to a brand new series with the original cast. Sadly, after Benny passed away in April 1992, the new series never came to be. Todd was unable to attend the funeral and instead toasted to his memory in a British pub. He passed away himself six months later on October 21, 1992, survived by his wife, Monica, daughter and two sons.
Episode(s)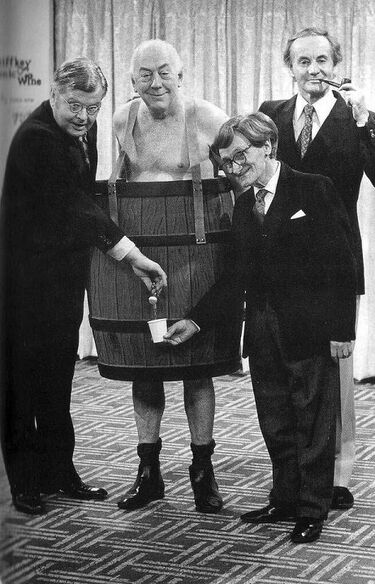 Gallery
---