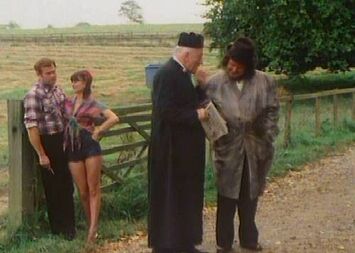 Production
Episode: 42
Date: March 25, 1981
Time: 50:27
Musical Director: Ronnie Aldrich
Vocals: The Ladybirds
Choreography: Julie Herveiu
Producer: Dennis Kirkland
Director: Dennis Kirkland
Writer: Benny Hill
Episode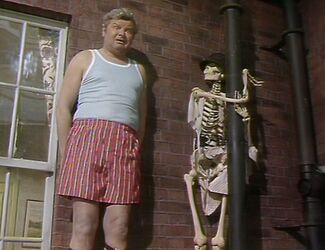 Highlights
The Georgian Dancers
Return of Gaston LeClerc
Big Poppa
Remote Control
Man Wanted
Cast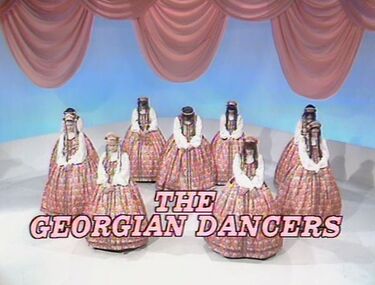 Quotes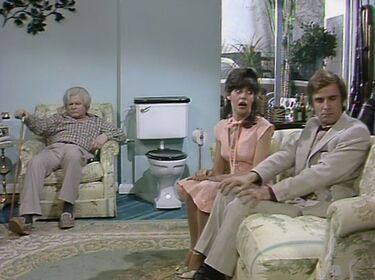 Big Poppa - "Pardon me if I don't get up; it's an old war wound.... I tripped over a Marine in a black-out."
---
---
Big Poppa - "She looked like Miss America... And a good part of Canada too!"
---
Jed Jardine - "Did you hear about Zeke? He swallowed a door knob, and it turned his stomach!"
---
Jed Jardine - "Well, if it had been any worse, we couldn't have 'et it, and if it had been any better, you wouldn't have give it to us."
---
---
---
Big Poppa - "Just tell me the truth, is Philbert really my son?"
Janey Jardine - "You want the truth? He is; the other three ain't!"
---
Ann Afford - "France, the presentation of Mr. Michael Foot of the Ministry of Labor Union was cancelled when they were unable to find a French General to kiss him."
Trivia
Sequence
---