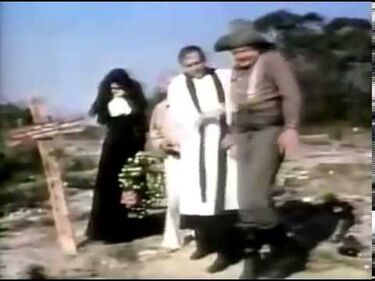 Production
Edit
Episode: 32
Date: October 11, 1977 (Australia), April 12, 1978 (United Kingdom)
Time: 1:33:01
Musical Director: Jack Grimsley
Vocals: The Ladybirds
Choreography: Ross Hutchison
Producer: Dennis Spencer
Director: Rod Kinnear and Richard McCarty
Writer: Benny Hill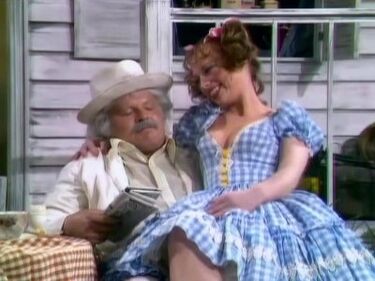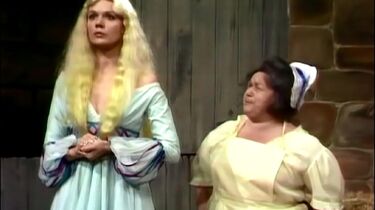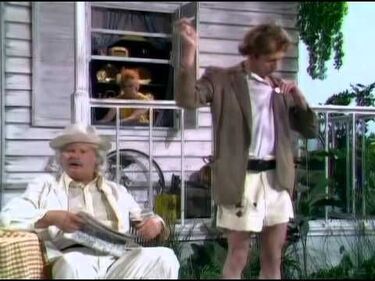 Opener: Les Girls
Hold Back The Wind
The Vagabond
Dance Sequences
Lady Godiva
Tag: Seaside Romp
Highlights
Edit
Hold Back The Wind
The Legend of Benny Kelly
Lady Godiva
Love Will Find a Way
Archie's Angels - a spoof of the American TV-series "Charlie's Angels"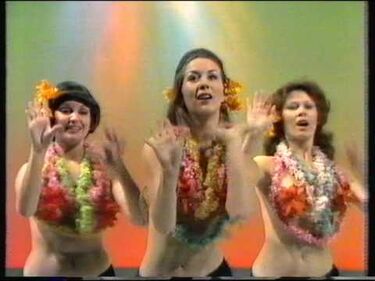 Big Daddy - "You can't marry, Lucy Jardine, boy! She's sixteen years old!"
Big Daddy's Son - "I know... but she looks twelve!"
---
---
Filmed in Australia with an Australian crew and actors, this episode aired on October 11, 1977 in Australia and on April 12, 1978 in Great Britain.
The episode starts with eight unidentified dancers performing to the themes of the American TV shows "The Mary Tyler Moore Show," "M*A*S*H*" and "Hawaii 5-0" Collectively, they were known as the Ross Hutchinson Dancers, but they have yet to be indentified separately.
The Claude and Fifi sketch ("Love Will Find A Way") is repeated from Top of the Tops from January 27, 1971.
The party scenes for the Benny the Bum sketch were filmed at the Oatlands House near Sydney, Australia.
This episode is unavailable on DVD; however, select clips from this episode were chosen to appear in the HBO "Video Sideshow" VHS Collection.
---
Community content is available under
CC-BY-SA
unless otherwise noted.