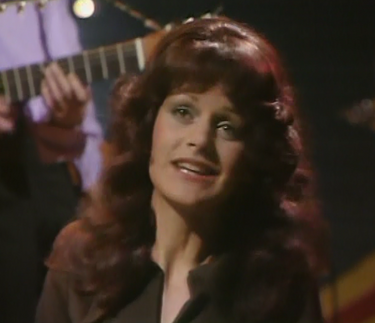 Anne Bruzac is a French-English actress and performer known for her performances on "The Benny Hill Show" and the films "What's on Next?" and "Only Fools and Horses." She was born in St. Tropez in the Provence-Alpes-Côte d'Azur of France in 1955, one of a large family of twelve brothers and sisters. Gaining a BA in languages at Lille University, she came to England in 1974 and taught English at the Royal Liberty School in Haverling, Essex, later moving to Hornchurch, Essex. She started acting in 1976, getting a role in the movie, "What's on Next?" before starring in "The Benny Hill Show." She played a performer in the "Newer Faces" sketch on January 8, 1975 and Pete Morgan's girlfriend distracted by Dilys Watling and a French actress in a commercial saying "bristles" on March 23, 1977. For that episode, she was oddly credited under her nickname of "Froggie." She returned as one of Benny Hill's dream girls in the "Girls, Girls, Girls" sequence with Eddie Buchanan on March 23, 1977.
Through her career, Bruzac starred in the movie "Fatal Lady" and the TV shows "Bless Me Father," "Play for Today," "Metal Mickey," "ITV Playhouse" and "What's On Next?" in 1978 where she was a regular. She also starred in the films "The Boxwallah" and "It Never Rains."
Her family lives in Armentières, France.
Episode(s)
Edit
---
Community content is available under
CC-BY-SA
unless otherwise noted.