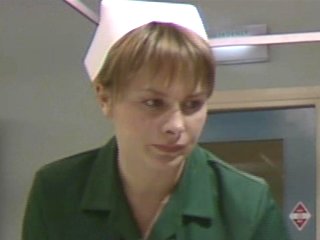 Alison Deegan is an English actress and writer, possibly best known for her appearances on the British 1986 TV series "Casualty."
Born in Dublin, Ireland in 1958, she starred on the British TV Series "Casualty" from 1986 to 1987, and appeared on one episode of "The Benny Hill Show" in 1989. A 1989 photo identifies her as one of the female extras in the Viking sequence on April 5, 1989. Married to writer Sebastian Barry, she left acting to raise her children.
Deegan later turned her interest into becoming a screenwriter. She wrote and starred in the film "A Little Chaos" with Kate Winslet in 2014.
Episode(s)
Edit