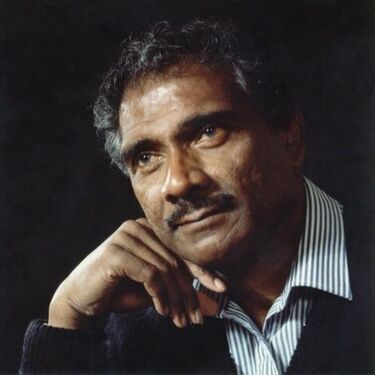 Albert Moses is and English-Sri Lankan actor and producer probably best known for his appearances in the movies "Octopussy," "The Man Who Would Be King" and "An American Werewolf in London."
Moses was born on December 19, 1937 in Kandy, Ceylon. He began acting in the 1960s in India where he appeared in several films, later producing and directing documentaries in Africa in the Early 70s. Moving to England, he played small parts in several television series, such as "The Moonstone," "Doctor in Charge," "Doctor Who," "The Two Ronnies," "Robin's Nest," "Angels" and "Tales of the Unexpected" between movie roles. His film roles include "The Man Who Would Be King," "The Spy Who Loved Me" with Roger Moore, "Carry On, Emmannuelle," "An American Werewolf in London" and "Octopussy," his second James Bond movie with Roger Moore. In 1977, he was cast as the Hindu character, Ranjeet Singh, in the comedy, "Mind Your Language."
After the series ended, Moses went on to get roles in the movies "The Return of Sherlock Holmes" and "Tandoori Nights" before appearing in two episodes of 'The Benny Hill Show," playing Mr. Apu Dhurani harassed by a TV reporter played by Benny Hill on February 8, 1989 and a native who captures a Great White Hunter also played by Benny on April 5, 1989.
His recent appearances include roles in the movies "The Second Jungle Book" and "The Things You Do for Love" along with appearances in the TV shows "Murder in Mind," "Holby City" and "The Bill."
Episode(s)
Edit
Community content is available under
CC-BY-SA
unless otherwise noted.