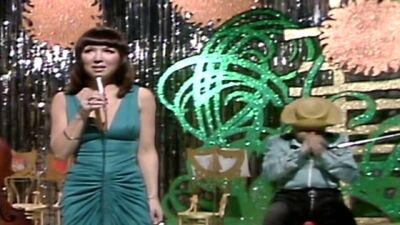 Production
Edit
Episode: 31
Date: March 23, 1977
Time: 49:41
Musical Director:
Vocals: The Ladybirds
Choreography:
Producer: Mark Stuart
Director: Mark Stuart
Writer: Benny Hill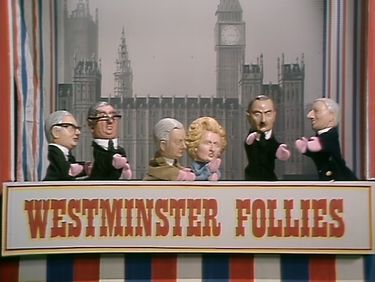 Highlights
Edit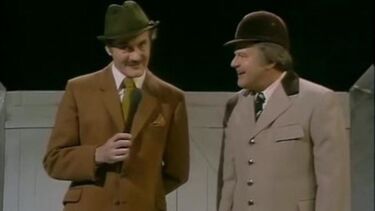 Husky and Starch/Starsky and Hutch
Casanova
A Feast on the Beach
Girls, Girls, Girls
Westminster Follies
---
Starch - "Why don't you get married and have kids? They could support you, and you'd never have to work again."
Huggy Bear -"Know where I can find a pregnant widow?"
---
Dennis Healey - "You see, love, I love poor people. I really do... Because I've created so many."
---
Margaret Thatcher - "I will have you know, James, I was just playing squash with the workers."
James Callaghan - "I know, Maggie. I saw you manning the steamroller."
---
Harold Wilson - "Don't worry about me, love. I've got a wife and a lighter, and they both work."
This was the last episode for Eddie Buchanan and Suzy Mandel.
This was the last episode with Mark Stuart as director and producer. Benny actually calls to alert him about the poisonous dart in Lee Gibson.
Anne Bruzac was credited as "Froggie" for this episode.
This episode features one of the few known political satires by Benny Hill. The skit features puppets of Margaret Thatcher, James Callaghan, Dennis Healey, Harold Wilson, Edward Heath and Enoch Powell. Their voices were done by Benny Hill, Dilys Whatling and Eddie Buchanan.
"Husky and Starch" is a spoof of the American crime-drama TV series "Starsky & Hutch."
Selected sketches from this episode appear in the "One Night Video Stand" VHS from HBO Home Video. 
---
Community content is available under
CC-BY-SA
unless otherwise noted.